B2B Leaders Will Find CX North America Literally And Virtually Stimulating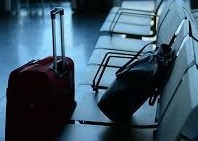 Having "just gotten back" from a highly successful Summit virtual event, I can pretty much guarantee that at the CX North America live virtual experience, you will have an experience unlike any other virtual customer experience (CX) event you may have attended recently. During Summit, we showcased a lot of new B2B marketing and sales research and analysis but knew our CX and marketing leaders would want even more.
How do we know? Because 34% of our Forrester Analytics Business Technographics® B2B and B2B2C survey respondents tell us improving customer experience is a critical business priority. When we asked only marketing and sales respondents, that percentage increased to 41%. So this year, Harley Manning and I are leading a B2B-specific track that includes both research about marketing's role in CX and best practices from CX leaders.
This track will feature:
We're packing a lot into our mini track. And like every other event Forrester offers, you'll have 1:1 access to analysts, plenty of great ways to engage with our event sponsors, and a guaranteed front-row seat to our keynotes in a uniquely intimate way.
But you won't have to pack a bag to enjoy it.
Looking forward to seeing you at CX North America. Register here.