Content, AI and Human Domination
Artificial intelligence (AI) is a controversial and provocative topic that's impacting many areas of business
AI-based solutions are being used to "read" and score business content and make improvement recommendations
A comprehensive content strategy should apply such solutions to all enterprise content to support brand consistency and quality
When it comes to technology trends, much of the heat these days is around artificial intelligence, or AI. And it seems there's serious infighting among tech titans regarding AI – there's one faction, led by Larry Page, that says AI can absolutely be developed with a "do no harm" edict, and then there's the doomsayers, led by Elon Musk, who say there's a real possibility for AI to wipe out humanity on Earth altogether…perhaps as soon as 2050! Hence his rush to get to Mars.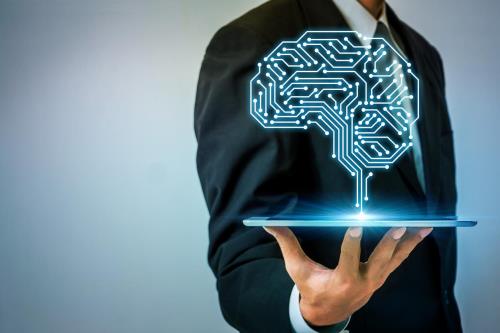 In fact, we're talking about AI in a number of sessions at our upcoming Summit event in Las Vegas, specifically as it relates to optimizing marketing programs and sales data collection. Thankfully, this is an unlikely path to the destruction of mankind – although Elon Musk may not agree.
However, when you step away from all the pontification and look at the actual definition of AI, there is something rather innocent and inspiring. It means "the study of 'intelligent agents': any device that perceives its environment and takes actions that maximize its chance of success at some goal."
This got me to thinking – as we look at B2B content strategy and operations, one might argue that content strategists must ensure their content acts as "intelligent agents." Content strategy must tune and shape content based on its performance to maximize the potential of succeeding at the goal, which is to positively impact the businesses.
I recently spoke at the Content Connections 2017 event in San Jose, CA, hosted by Acrolinx, a company with an AI-anchored software solution featuring an advanced linguistic analytics engine that "reads" a company's content. The platform scores content on a host of factors including keywords, spelling, grammar, style, tone of voice and compliance with brand and governance requirements. Pretty cool stuff! Given the complexity, volume and variety of content that organizations must support, this is another important area to consider in the marketing technology stack.
Attending the conference and chatting with the participants was a good reminder that any content that can be consumed by an organization's constituents is essentially marketing content: such is the case if it has the power to positively impact the business.
In the last phase depicted in our SiriusDecisions Content Transformation Roadmap, we highlight the need to extend content strategy and operations process and systems to more enterprise content so all avenues of communication are on brand and meet quality standards. The prioritization of this need is highly dependent on the nature of the industry, business model and compliance requirements.
Consider, for example, a scenario where a buyer of IT security systems named Duncan is exploring vendor options. He downloads a white paper and a case study from Alpha Security Solution's Web site, and ends up in a nurture stream that results in an invitation to a webcast. His attendance gets him a call and he agrees to meet with a sales rep. Based on that meeting, he asks for a proposal; the marketing and sales process, supported with content, was a success. Duncan likes the proposal, and asks for a contract to take to the legal team.
That contract doesn't jive with the proposal, however. Product names and versions, feature sets and support descriptions all need to be adjusted before the contract goes through. Once it does, Duncan receives an email from Alpha's customer success team looking to schedule the "go live" and the training. The details include points about systems access that Duncan had already discussed with his Alpha sales rep as problematic due to Duncan's company's governance requirements. While dealing with this issue, Duncan attends training, and he finds the content very confusing. At the same time, his team in APAC attends training in their local language, and they tell Duncan there are translation issues that have created gaps in key information.
Overall, the process of getting the Alpha solution up and running was painful, and Duncan is questioning his decision. He hopes the product works as advertised and that the customer success team can provide the support he needs – otherwise he's not likely to renew his contract.
This scenario is an example of why every opportunity for engagement post-sale, is still an opportunity – in fact, a necessity – for marketing. Content in these engagements should meet the same quality bar as marketing content. Indeed, Acrolinx and similar solutions are used not only by marketing, but also by technical communications, user experience, legal, HR and other teams. While content is a powerful tool in the enterprise, it seems unlikely that this application of AI will lead to machine domination over humanity. Right?