Is it Bigger Than a Bread Box? Describing Your B2B Content Team
Although centralized content teams are becoming more common, many functions are still in their formative stages

Before creating their first annual plan, new content teams need to establish an identity

This identity provides a foundation by outlining a team charter and core set of strategies
B2B marketing functions are increasingly using a centralized content strategy and operations team, which we consider a best practice among our client base. However, these teams are still not as a prevalent as demand marketing or corporate communications, so they have a great deal of variance in description. The team may include content creation and factory operations, or not – it may provide strictly operational support. It may assign content strategists to solution areas, or provide only top-of-funnel, inbound content support. Many organizations are still "storming and forming" when building a comprehensive content function.
While a functional charter and description is important for any function, it's even more so for newer functions like the content team.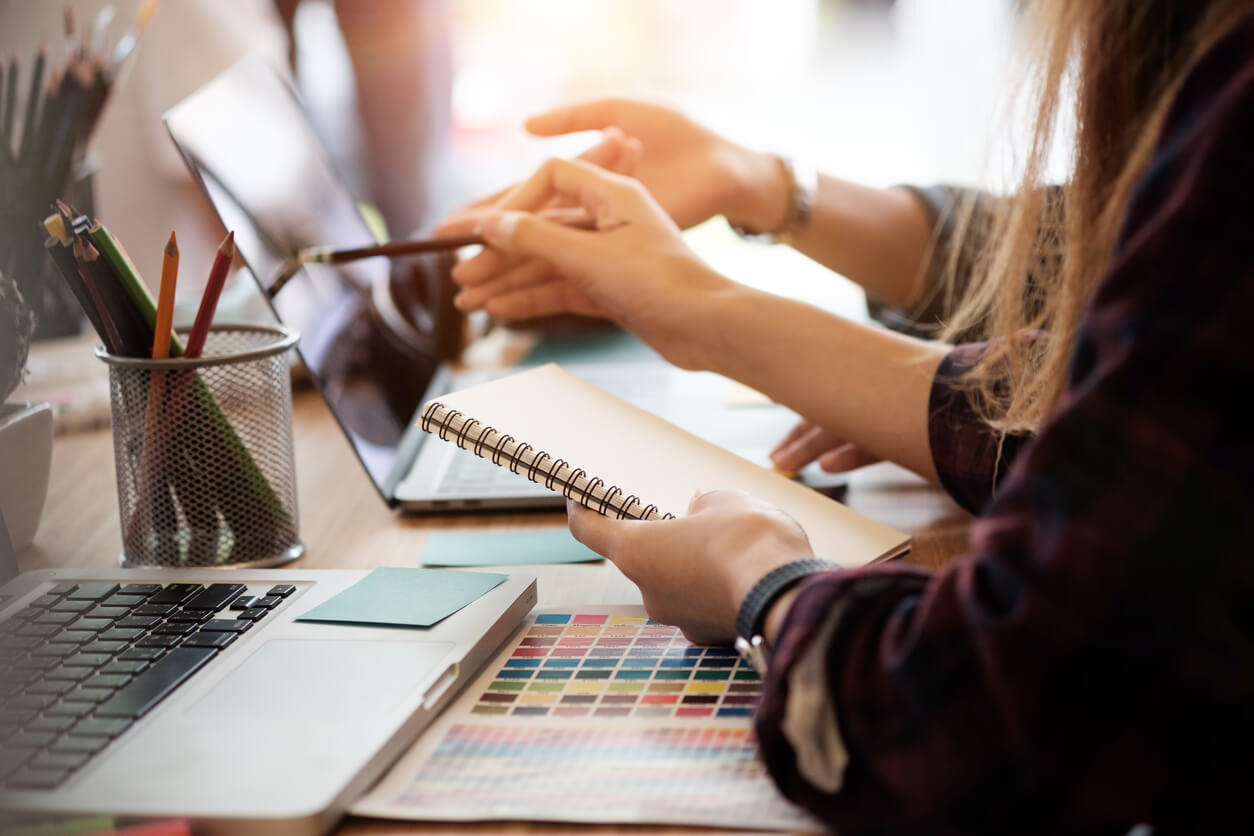 Recently, I have been working with several clients on annual content planning. For organizations with new content teams, there's an important step that comes before producing the annual plan – the team needs an identity. Without one, the plan is more subject to twists and turns as it's co-opted to meet the needs of other teams with clearer missions.
You need to describe who you are before digging in to what you do and moving to what my teenage daughter calls "living your best life." For those of us in B2B marketing, this means ensuring organizational objectives are met through making audience-centric and engaging content available when and where stakeholders need it.
What does a content team identity look like? It includes the overall charter or team mission – the holistic objective that the function must achieve to effectively support the goals at the top of its organizational hierarchy. If marketing goals include supporting pipeline growth and new business models, the content team's mission may be to provide audience-centric content that empowers sales to engage with customers and encourages customers to make purchase decisions in multiple go-to-market models (for example).
From there, the functional description should include a clear set of goals that align to the mission. For example, an aligned content team goal might be to support deal velocity required in new transactional business model. A strategy to support this goal may be to create content journeys that shorten the time to transaction with less content for more personas. Multiple tactics support this strategy: create a modular, interactive e-book with freemium calls to action, integrate content with a personalization platform, and create derivative social assets that provide line-of-business focus.
For some companies, these functional descriptors may be included in an annual plan, but this usually is not the case. Rather, tactics for outlining asset types or one-time integrations to support measurement are what make up the plan that's aligned to overall marketing goals, not team-specific goals.
Herein lies the problem – without functional mission, goals and strategies, and with a plan composed primarily of tactics alone, the content team often pitches back and forth between those tactics. This entails a lot of fits and starts, and wasted content (as much as 65 percent, according to our research) as the requests of other teams change.
Other functions will always ask for tactical tweaks or outright changes, and making those may make sense in some cases. But the content team should always be able to reference and defend approved, cross-functionally agreed-upon content strategies – the approaches taken to accomplish goals. Case in point: the demand marketing team may not want to fund an interactive e-book in this quarter. However, the content team's strategic approach is sound, and the functions must negotiate a new aligned tactic.
The key takeaway is that strategic content teams are more than the sum of their tactics. To help you be true to your content calling, form your team's charter, goals and strategies before creating your plan with tactics. Here are some tips to avoid content contusions:
Before you define a single thing, get cross-functional inputs that outline content needs. Gain consensus and a thumbs-up for your functional description from upstream content providers and downstream content activators.
Figure out what's possible with given resources. Before you sign up for the impossible, ensure that the set of responsibilities are reasonable.
Determine whether you will have discretionary budget, and how you intend to apply it. Alternatively, will you need to manage budget for others?
Once you define the responsibilities covered in your mission and goals, determine the strategies to support the associated goals. Remember that tactics align to your strategies – be open to adjust tactics. But if you obtained the right inputs and had key stakeholders approve your functional mission, you shouldn't dump strategies unless the go-to-market and/or business plan has changed
Remember to include KPIs associated with your tactics. At the same time, determine your access to marketing operations, tools and data. You don't want to identify measurements if you can't access the associated data.
Stay true to your mission and strategies – defend, don't upend!
By the way, our example isn't just an example; we'll be featuring the topic of content support for B2B transactional business models at the SiriusDecisions Technology Exchange in New Orleans this November. Don't worry, there's still time to register!