Game, Set, Match: Deliver Fan Obsession In Sports With Fanalytics
(Jeremy Vale contributed to this blog.)
There's rarely a dull moment in the world of collegiate and professional sports. After wrapping up one of the more exciting March Madness tournaments in recent memory, sports fans have not been starved for more great content: Since the NCAA tourney wrapped up, American sports fans have turned their attention to the ongoing NBA and NHL playoffs, and golf fans around the world looked on in awe as Tiger Woods captured the Masters title, his first majors win in 11 years. Even with an ever-increasing number of activities jockeying for our attention, sporting events remain a top entertainment option. Recent survey data from Forrester suggests that over a fifth of US online adults enjoy attending live sporting events in their spare time, and over a third of those surveyed regularly follow sports online.[i] With millions of rabid fans tuning in and turning out to watch these spectacles unfold in real time, customer insights pros are met with a tremendous opportunity to create meaningful moments of engagement for their fans using data and analytics.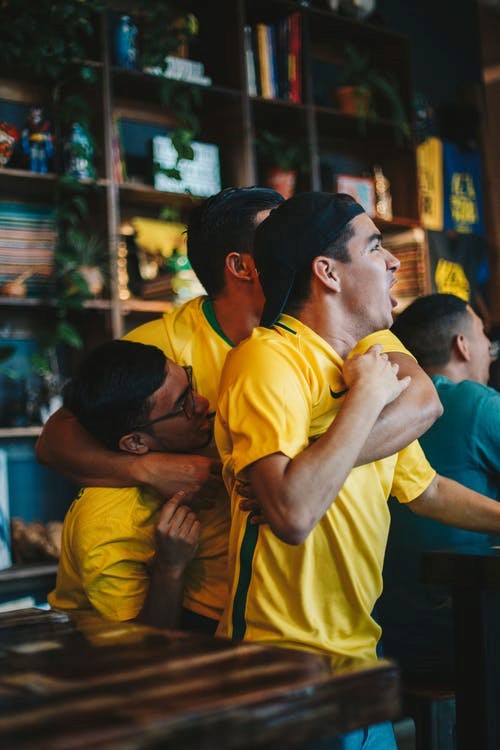 Understanding Sports Fans Is Not Easy
It takes more than bush league analytics to maintain consistent fan loyalty. In fact, one recent survey found that a whopping 30% of fans had swapped team loyalties in the previous year. The engagement gap runs even deeper, as more than half of fans don't feel like their opinions are heard by teams.[ii] Think about this: An NFL team only has 8 to 10 home games per year, meaning a fan's bad experience at one game translates to 15% of the season.[iii] This means that sports franchises have to start thinking about more than just ticket sales — listening to fan opinions, making them feel heard, and taking action to improve customer experience (CX) is critical.
On top of surprisingly fickle loyalties, customer analytics pros in sports face other unique challenges, ranging from messy or siloed data to mitigating the damage done by poor team performance to issues with operational alignment. All of these stresses must be framed, too, within the ever-changing demographics and profiles of fans, who are getting younger and seeking to engage with sports in previously unseen ways. While myriad problems and the potential for churn may seem daunting, all hope is not lost for customer insights pros. Just like many other industries, the sports world is beginning to embrace data, analytics, and new technologies as business imperatives for deriving greater insights into their fans to maintain and expand their market shares.
Fanalytics In For The Save!
With a focus on in-person live sporting events (i.e., games, races, matches, etc.), our research team explored the use of customer analytics or, in this case, "fanalytics," to obtain deeper insights about fans in our recently published report, "Score Big With Fanalytics." There is huge opportunity for sports pros to optimize the game-day experience for fans and seek improvements in CX, boost team loyalty, enhance operational efficiencies, and discover new revenue opportunities. Whether it's rerouting traffic to shorter concession lines or identifying and cleaning dirty bathrooms, high-quality analytics and insights are essential to delivering the highest-quality CX possible. In our latest report, we look at each of the six stages of the customer life cycle (i.e., Discover, Engage, Buy, Use, Ask, and Engage) and identify analytical techniques to use during each phase that will help sports pros rise above the rest. Get your head in the game, and check out our full report — out now.
[i] Source: Forrester Analytics Consumer Technographics® North American Online Benchmark Survey (Part 1), 2019.
[ii] Source: Dan Fergusson, "7 reasons why sport teams should listen to their fans," Vision Critical, April 2, 2019 (https://www.visioncritical.com/blog/7-reasons-sport-teams-should-listen-to-fans).
[iii] Source: "SAP Innovation Awards 2019 Entry Pitch Deck," SAP (https://www.sap.com/bin/sapdxc/inm/attachment.3137/pitch-deck.pdf).