Have We Run Out Of Super Bowl Ideas?
Super Bowl LVI Was Heavy On Celebrities But Light On Ideas
The Rams and Bengals delivered high drama and excitement on the field, yet Super Bowl advertisers underwhelmed over the airwaves. Of all the Super Bowl advertising trends — from crypto to streaming services, from nostalgia to electric vehicles (EVs) — the one that stood out the most was the deluge of celebrity talent and the heavy reliance upon the "borrowed interest" of celebrity notoriety, persona, and likability. Have we run out of ideas?
Sixty-One Celebrities Appeared In Sunday Night's Ads
Halle Berry
Mary J. Blige
Zach Braff
Nicholas Braun
Ty Burrell
Steve Buscemi
Jimmy Butler
Jim Carrey
Doja Cat
Jennifer Coolidge
Miley Cyrus
Larry David
Pete Davidson
Idris Elba
Donald Faison
Guy Fieri
Morgan Freeman
Seth Green
Danai Gurira
Kevin Hart
Salma Hayek
Scarlett Johansson
Colin Jost
Anna Kendrick
DJ Khaled
Brooks Koepka
Brie Larson
Eugene Levy
Lizzo
Lindsay Lohan
Rob Lowe
Archie Manning
Cooper Manning
Eli Manning
Payton Manning
Jerod Mayo
Matthew McConaughey
Ewan McGregor
Alex Morgan
Mike Myers
Willie Nelson
Trevor Noah
Nneka Ogwumike
Gwyneth Paltrow
Dolly Parton
Charlie Puth
Andy Richter
Seth Rogan
Paul Rudd
Arnold Schwartzenegger
William Shatner
Jamie-Lynn Sigler
J.B. Smoove
Megan Thee Stallion
Mindy Sterling
Jason Sudeikis
Danny Trejo
Geraldine Viswanathan
Hannah Waddingham
Serena Williams
Zendaya
While there was an abundance of A-list talent, there was an absence of A-list ideas. Most relied on celebrity performance "as the idea" to deliver marketing messages. Scarlett Johansson and Colin Jost starred in Amazon's latest "what if" commercial for Alexa, reminiscent of 2020's ad starring Ellen DeGeneres and Portia de Rossi for the same. Arnold Schwartzenegger's Zeus harkened back to his comedic performances in Kindergarten Cop and Twins for BMW's electric vehicle. Zach Braff and Donald Faison reprised their Scrubs bromance and penchant for musical numbers for T-Mobile. Ty Burrell played Modern Family's Phil Dunphy for financial technology company Greenlight. Guy Fieri was Guy Fieri for Bud Light. And GM restaged Austin Powers, complete with Mike Myers, Robe Lowe, Mindy Sterling, and Seth Green as Dr. Evil and his henchmen/woman for its EV lineup.
Advertising Is Supposed To Differentiate
As creative professionals and marketers, our jobs are to steer brands clear of a sea of sameness and borrowed interest to impact culture and promote commerce. Part of a brand's strength is its ability to occupy a unique and indelible place in the hearts and minds of customers and offer solutions and benefits that other brands cannot. Yet, when brand advertising borrows the personality and identity of celebrities, it, at best, mimics culture rather than shapes it.
In contrast, consider four iconic Super Bowl commercials that do not lean on celebrities; rather, they take facets of popular cultural icons and shape narratives that emphasize product and brand attributes.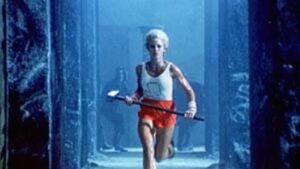 "On January 24th, Apple Computer will introduce Macintosh. And you'll see why 1984 won't be like '1984.'" That was the famous voice-over from Apple Inc.'s Orwellian tale of good versus evil that debuted January 22, 1984, during Super Bowl XVIII. Advertising agency Chiat/Day created the commercial, in part, through the understanding that Super Bowl viewing had become a "team sport" in which large groups gathered together to watch. The 1984 commercial not only launched the Apple Macintosh computer. It also firmly established the Super Bowl as the advertising industry's premier showcase.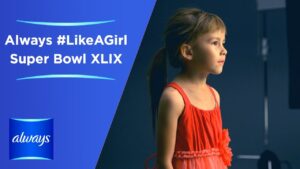 Feminine care brand Always brought together a collection of budding actors, actresses, and ordinary people to audition for a part. They were instructed to run like a girl, fight like a girl, etc. Adult males and females gave stereotypical portrayals, while young girls showed strength, confidence, and possibility. Always showed the harmful nature of stereotypes and the amazing potential of every little girl when unshackled from them.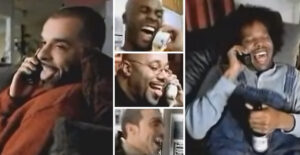 Anheuser-Busch created Wassup (officially called True), depicting a group of friends calling one another to check in while watching sports and enjoying a Budweiser. With each phone call, friends greet one another with an affectionate and enthusiastic, "Wassup?!" It captures camaraderie, a shared passion for sports, and a culture of young black male adults.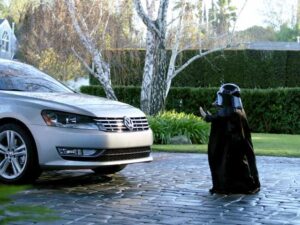 A child plays about the house and yard dressed as Darth Vader while wielding a lightsaber and a world of imaginative play. Just as the frustration of not being able to "use the force" to move real-life objects begins to show, little Darth starts the engine of a Volkswagen Passat with the wave of a hand. While it surprises Darth that the force is strong with this one, it makes dad laugh standing at the kitchen window with remote start key fob in hand.
Super Bowl LVI made a comeback in terms of audience and game play. Now it's time for advertising to do the same.