Oh, How I Love Thee — Brand Preference Measurement Goes Deeper Than Awareness
We all understand the feeling of love, whether we're thinking of family, romance, or a favorite food. When talking about brands, we call that love "preference." It's the deepest connection that's reserved for a select group and is based on trust.
Whether you're early in the process of building a brand or managing a well-established brand, you'll find that many B2B companies put a heavy emphasis on awareness metrics such as share of voice, with dwindling attention to preference. It is vital to the livelihood of your business to have buyers recognize your brand, but it doesn't stop there.
Only thirty-one percent of B2B marketing leaders surveyed in Forrester's 2021 Brand And Communications Survey say that they have strong brand ambassador programs. The remaining organizations are missing out on prime opportunities to leverage their most enthusiastic audiences through ambassadorship and advocacy. When you've nurtured your brand to be the preferred choice, you know you've arrived. Before launching programs to improve brand health, you need to understand the sentiments and associations of your brand in the market and where your brand stands in terms of preference. Only thirty-seven percent of B2B marketing leaders say they conducted a detailed annual brand health survey of key audiences in 2021, leaving much for leaders to learn about their brands.
Go Beyond NPS
For nearly 20 years, Net Promoter Score℠, or NPS, has been the gold standard for measuring customer loyalty and remains a primary KPI for brand and customer experience leaders. There's no doubt that this easy-to-collect and simple-to-calculate measurement stands as an important indicator for measuring brand. What it doesn't account for is the volume of positive engagements that audiences have with your brand or, more importantly, the advocates that you have. It's simply one metric pointing to loyalty and lacks the multifaceted insights required to truly understand the power you have with your closest audiences.
The Brand Preference Measures That Matter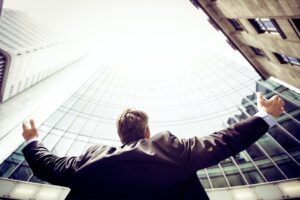 Understanding brand preference requires data derived from what audiences say and do. Perform brand health surveys annually to have clear measurements that communicate if the brand experience you're facilitating is being realized. Monitor audience behavior and track trends in relation to targeted programs for real intel on brand preference.
For B2B brands, Forrester measures preference through indicators of engagement, loyalty, and advocacy. To accurately determine preference measurements, marketing leaders must consider several KPIs across categories. Employing multiple metrics provides broader intelligence that can be directed into action with targeted reputation programs that perform.
Lean into engagement. Engagement demonstrates audiences' willingness to interact with your brand. Like any relationship, we tend to engage positively with those we like, respect, and trust. Preferred brands get more email opens, likes and comments on social media, and have higher direct website traffic. Create opportunities for engagement through in-person and digital channels that buyers and audiences prefer. Be an active listener and respond promptly to requests and comments to show that you value feedback.
Expand loyalty measures. While NPS is the hallmark gauge of loyalty, marketing leaders should consider other indicators such as retention and renewal rates, upsell and cross-sell ratios, and sales ratings. Collecting qualitative insights through measures like win/loss analysis and customer satisfaction surveys provides broader data points for developing strategies to grow. Build loyalty by delivering on your brand promise across the organization for all audiences.
Leverage advocacy as a means for more. Advocacy is the ultimate expression when it comes to brand preference measurement. In addition to collecting positive influencer and media coverage, take stock of ratings and comments on review sites and referenceable enthusiasts. Use this data to create customer advocacy programs such as customer advisory boards, peer-to-peer coaching, and user groups to further build and promote brand preference.
Schedule a call with us to learn more about Forrester's Brand Measurement Framework.