Predictions 2022: Customer Insights Pros Must Act Decisively, Or They'll Get Lost In The Fog
(coauthored by Jeremy Vale, senior research associate)
"Climate is what we expect; weather is what we get."
The world is full of doubt and surprise — no matter how confident we may be in our attempts to predict and understand reality. For example, despite many confident internet attributions of the above quote to Mark Twain, in all likelihood, it seems to be apocryphal. 2021 provided (sometimes excruciating) proof that change is constant and that the so-called "new normal" is a fluid concept.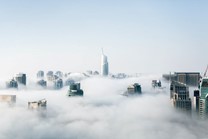 It's tempting to throw up our arms and give up trying to anticipate what's coming next. But all hope is not lost. Forrester believes that a subset of bold, creative, and collaborative customer insights (CI) pros will be up to the task at hand in the coming year. Their job is more important than ever, as they must now react to and anticipate vacillating consumer behavior. To preview just some of what's in store for customer insights professionals in 2022, we anticipate that:
The number of brands collecting zero-party data will double in light of data deprecation. Marketers breathed a collective sigh of relief this summer when Google postponed the impending "cookiepocalypse" to 2023. Creative, proactive firms will still need to be on the offensive in 2022. Zero-party data (information consumers readily volunteer about their preferences and interests) will play a critical role in future-proofing customer insights — so long as it's approached properly. But customers won't readily volunteer personal information unless the answer to one simple question is staring them in the face: What's in it for me?
Twenty percent of enterprises will rely on explainable AI in 2022. The opaque nature of some popular AI techniques can occlude how an algorithm surfaces recommendations. Explainable AI can help shed light into these closed systems. We expect CI pros to use explainable AI to peer inside a model to identify nonintuitive insights that might otherwise be lost. Understanding how a model makes recommendations also helps identify and mitigate harmful bias — even when you don't think there's a chance of a model using inappropriate inputs. Take, for example, one study of patient X-rays that has baffled researchers: Despite the fact that a patient's race was only noted in the scans used as training data, the AI system was somehow still able to accurately guess the race of patients when the information was not supplied. To borrow a phrase from Justice Louis Brandeis, "Sunlight is the best disinfectant."
Chief data officers (CDOs) will become the new CIOs for CMOs. If the murkiness of 2022 seems daunting, it is. But help is on the way. Forrester predicts that CDOs will jump into the fray next year to support CMOs. Marketing departments try to fill data gaps on their own, which only deepens the schism between marketing and IT. Next year, CDOs will help to establish an enterprise strategy that governs data and analytics capabilities more holistically. For many years now, CDOs have remained a hot hire for enterprises, and their remit is only growing. In fact, LinkedIn's own analysis of more than 100,000 job postings of C-level titles found that CDOs were the tenth-highest growth position this year — out of 51 executive roles analyzed.
The fog may not lift anytime soon, but customer insights pros need not despair. Equipped with the right tools and the right team, they can be the enterprise's lighthouse, helping to guide their firms through perilous waters.
Several Forrester analysts and research colleagues authored and contributed to this year's customer predictions, including Brandon Purcell, Cinny Little, Rusty Warner, Tina Moffett, Zhi-Ying Barry, Stephanie Liu, Dipanjan Chatterjee, Srividya Sridharan, and Jeremy Vale. Read the full customer insights predictions report here.
Related Forrester Content