Predictions 2023: Facing Economic Headwinds, The Media Industry Will Consolidate
Forrester's Q3 2022 CMO Pulse Survey of 153 US B2C marketing executives (VP and above) found that changes in the supply chain and rising inflation are among the top systemic risk factors influencing their marketing strategies right now. Pressure will mount for CMOs as they close out 2022, faced with extraordinary macroeconomic conditions, higher ad costs due to an influx of political dollars, and rising media inflation. Every dollar spent will be scrutinized, questioned, and measured. Forced to squeeze as much value as possible out of each impression served, media planners will consolidate advertising spend to fewer, stronger partners. To protect their share, the media industry will need to innovate — strengthening their offerings by divesting distractions while acquiring for core scale. Forrester predicts that:
Streaming services will win live sports and crush cable. Major streaming networks, such as Amazon Prime and Apple TV+, have slowly plucked sports programming from cable over the last year. Forrester's 2022 Consumer Energy And Retail Pulse Survey found that 29% of US online adults prefer to watch live sports via streaming platforms. NFL Sunday Ticket, worth $2.5 billion per year, will get awarded to a streaming network in 2023, marking the end of cable as we know it — replaced by streaming services that, in effect, become glorified, ad-funded "networks."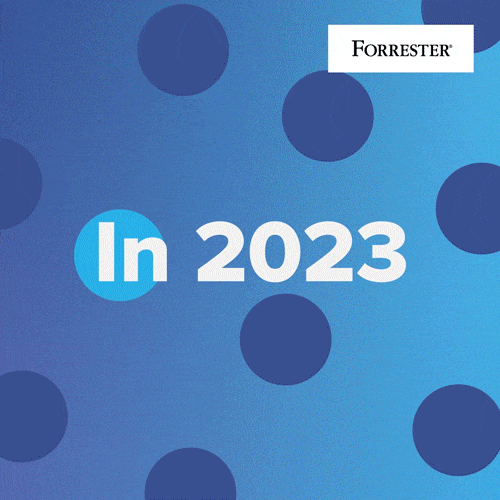 Streaming consolidates as Disney will wholly own the Hulu and Viacom platform merge. Faced with economic uncertainty and pressure to cut costs, consumers will cut back on discretionary spend, and streaming networks will struggle to sustain funding for the sky-high production costs of original programming. To remain competitive, streaming platforms will need to consolidate their services, users, and content into a single, scaled platform. We predict that Disney will buy out Comcast's remaining stake in Hulu and roll it into Disney+. Meanwhile, ViacomCBS's mini networks (Paramount+, SHOWTIME, BET+) will merge into a singular, mega-streaming service.
P&G will yield to ad carbon pressure while Amazon stays focused on shipping. Two of the biggest global advertisers (P&G and Amazon) contribute significantly to carbon emissions caused by advertising, yet they will react differently to brand sustainability pressures. Forrester predicts that P&G will actively curb its ad carbon emissions in 2023 while Amazon will make no changes. Instead, Amazon will stay focused on delivering the most packages in 2023.
Read our full 2023 media and advertising Predictions report to get more detail about each of these predictions, plus two more bonus predictions. Set up a Forrester guidance session to discuss these predictions or plan out your 2023 media and comms strategy.
If you aren't yet a client, you can download our complimentary Predictions guide, which covers our top predictions for 2023. Get additional complimentary resources, including webinars, on the Predictions 2023 hub.
Related Forrester Content