Ready Your Brand For Social Justice
Neutrality Is No Longer An Option
In the summer of 2020, brands did something they'd never done before. They spoke up about race. For some, like Ben & Jerry's and Microsoft, this came naturally; they had long-standing programs to advance social justice. In June, when the spotlight turned to racial justice, these brands communicated at length their commitments and actions to promote greater equity. But for most brands, schooled in the traditional public relations practice of avoiding issues with even a whiff of politics, the discomfort was palpable. But they had little choice; the tide had turned.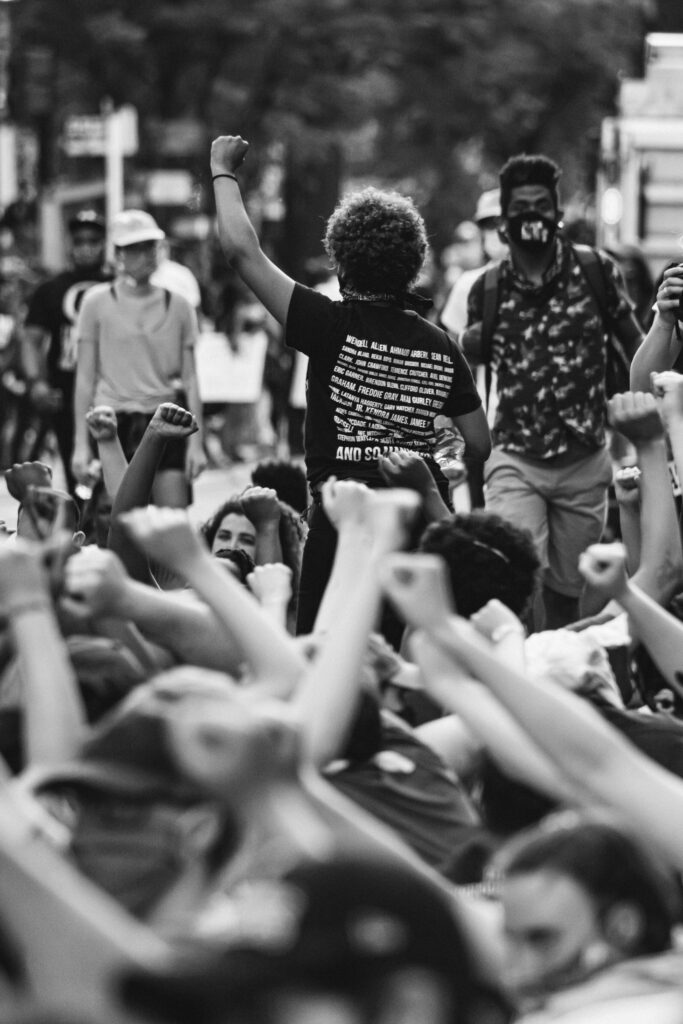 The pressure on brands to speak up is being exerted not only by protesters on the streets but also by a broader shift in attitudes that encompass customers and employees. Sixty percent of the US population and 78% of those ages 18 to 34 expect brands to take a stand on racial justice. Consumers vote with their wallets, employees with their feet: 50% of LGBTQ+, 45% of racial and ethnic minorities, and 39% overall have chosen not to pursue a job because of a perceived lack of inclusion.
Learn From Your Peers 
As the neutrality option evaporates, brands big and small, across categories, find themselves put on the spot by customers, employees, partners, and other stakeholders. Brands are responding in three ways:
They signal intent through internal channels (like Microsoft CEO Satya Nadella's email to employees) and external channels (like Nike's "Don't Do It" video). TV ad spend on racial justice messaging in one summer month was well over five times what it was in 2018 and 2019 combined! 

They flex their muscles. They write big checks to organizations (Netflix CEO Reed Hastings wrote one for $120 million of his own money to historically black colleges!). P&G used its immense marketing buying power to demand that its supply chain gets behind equity. 

They changed something integral about the way they operated. Advertising agency Wieden+Kennedy announced that it didn't want staff or clients that don't support Black Lives Matter, and Sephora committed to reserving 15% of its shelf space for black-owned brands.
Build From Within
Take it from someone who has spent a long time helping brands figure out their marketing strategy: This is not about marketing. It is about expressing who you are, what that means for your stakeholders, and the implications for your actions. This is the stuff that brand equity is made of.
The best responses are honest, even if that can sometimes be uncomfortable. Coca-Cola CEO James Quincey didn't shy away from acknowledging his role in the most significant employment discrimination case in US history. He then used the clean slate to lay out a program for the future. Taking a stand on social justice, whatever stand you may choose to take, should be informed by a careful assessment of your values. Unless you're a brand like Patagonia or Salesforce, you've probably got a fair bit of figuring out to do.
Start with the exercise of articulating what values your brand should consider sacrosanct. If you've done work on purpose or core values, this is an excellent time to dig that out. If you haven't, there's no time like the present. Think of this as defining the character of the brand and letting the actions flow from there. Relationships, for brands and people, are built on character. Who do you want to be to your customers and your employees?  
Practice, Practice, Practice — Make It Perfect
Once you iron out your values and your strategy, put on your tactical hat. The more complex and distributed your operations, the higher the likelihood of things going wrong when you have to respond. Simulate scenarios that are playing out in real time all around you. For example, what would you do if your employees wore Black Lives Matter masks (a Taco Bell employee was fired, then reinstated)? Or what if, like at Goodyear, a brouhaha erupts about whether employees can wear "Make America Great Again" hats?
You don't need to be a futurist to know that you'll be grappling with social justice issues for quite some time. They will permeate what kind of brand you build for your customers and what kind of workplace environment you'll foster for your employees. Tackle these issues of justice and equity with the same rigor you would use to solve a business-critical problem like product development, pricing optimization, or channel strategies. Because if you don't, none of those other things may matter.
Forrester clients, read my full report: The Demand For Racial Equity Is Forcing A Brand Strategy Rethink.
To speak with me and/or have me talk to your leadership on social justice, gender, and race, please contact your account team.