Santa Claus Or Krampus? A Seasonal Guide To Buying Signals
Each holiday season, children all over the world get a visit from the jolly Santa Claus or the demonic Krampus, depending on their behavior throughout the year
These winter traditions depend on signals that are acquired and interpreted throughout the year to help better understand, predict, and respond to the behavior of their target audience
Claus and Krampus are using the concept of buying signals to help guide seasonal strategies for who to visit and how best to respond
This is the 11th in a series of blog posts that provide demand and account-based marketing best practices in honor of the 12 days of Christmas.
We're all familiar with Saint Nicholas and the holiday traditions inspired by his fabled ability to deliver just the right gift to children all over the world, based on an assessment of whether they'd been good or bad — naughty or nice — throughout the year. Setting aside the creepiness of what seems to be a pretty sophisticated insights layer in the North Pole tech stack, this story and all its trappings have been the source of magic (tracking Santa's sleigh across the globe) and wonder (was that toy from us or Santa?) for centuries.
One of the unsung heroes of holiday lore in my family is Krampus. He's the guy with horns dragging chains on his way to visit the kids who weren't quite so well behaved throughout the year, preferring schnapps to cookies and leaving coal on Krampusnacht instead of gifts under the tree on Christmas Eve.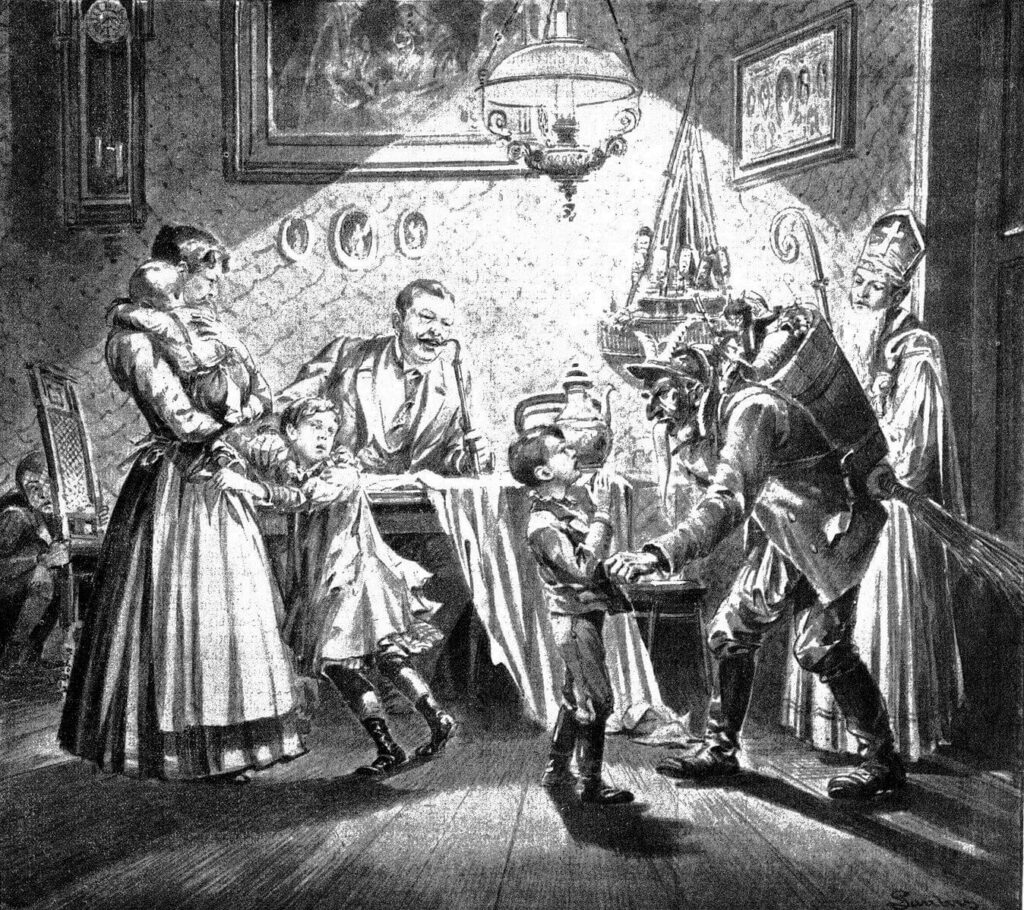 These winter traditions depend on signals that Krampus and Claus acquire and interpret throughout the year to help them better understand, predict, and respond to the behavior of their target audience. These signals transmit information about how to segment their audience (naughty or nice) and how best to respond to the groups and individuals within those segments.
The signaling system also creates a feedback loop with increased accuracy to help continuously fine-tune the understanding of their audiences and approaches to responding to that audience at the right time and in the right way.
Looking at audience profiles isn't enough for these merry messengers to decide which homes to visit and what to do when they get there. Understanding the current state and interest of their audience — in addition to fit for the type of visit and the content left behind — will help our heroes of holiday folklore in their mission to plan and execute with operational efficiency and scale and, most importantly, precision in response.
A few of us Forrester analysts have been working with Santa Claus and his counterpart Krampus on using the concept of buying signals to help guide and inform seasonal strategies for who to visit, how, and when to respond, with what message, and through which delivery mechanism.
In the revenue engine, this starts with an understanding of the signals required to enable target buyers on the basis of audience context, interaction plan, and momentum in the decision-making journey. This algorithmic audience treatment provides continuity and context across programs, tactics, and the buying interactions they support by applying three dimensions of signal — fit, current state, and interest — across multiple audience layers to trigger and tailor sales and marketing plays:
Fit. Fit signals tell us whether the prospect is a good customer fit. These signals must be applied at multiple levels of the buying entity to understand which accounts, buying centers, and buying groups are a good fit for a solution, and which contacts are the best fit for each interaction type, content experience, and outreach cadence.
Current state. These signals indicate the acuity of the need, interaction drivers, and whether now is the right time to engage. This helps organizations understand which of those good-fit accounts and buying groups should be prioritized and focused on now. The outcome of tactic interactions continues to produce new signals in the moment of content consumption to illuminate the changing information needs, preferences, and sentiment of buyers as they progress through the decision process.
Interest. Thriving in the B2B signaling ecosystem means marketing and sales leaders must rethink the concept of intent through its relationship to current state and interest signals. For example, a visitor to a website is most likely expressing interest or a need for information to accomplish a goal, not always intent to purchase right now. There is interest, however, which alludes to and builds momentum toward true purchase intent.
So why does Krampus get equal time as Claus in the Johnson family holiday tradition, you might ask? Twins. If we were to look solely at their contact profile and basic activity data, everything might look the same between these individuals and cause them to receive the same messaging, creative, and offers, whether in marketing efforts or in winter celebrations. Likewise, two organizations may look exactly the same in terms of size, annual revenue, and technographics, but their needs and the dynamics of the buying group are unique to that organization.
Understanding your audience through the lens of current state and interest helps guide the sleigh — and explains why we get two visits at our house each year. Cozy up next to the fire, sip on those schnapps, and read our blog post on planning assumptions to kick off the next year right because Santa and Krampus are watching all year round.
Categories