Interview With a SiriusStar: Kathleen Pierce, Illumina (Part One)
The SiriusStars blog series provides an inside look at how select high-performing clients use SiriusDecisions research and analyst inquiry to increase revenue, meet and exceed goals, and transform their organizations
In this edition, we feature Kathleen Pierce, director of content operations at Illumina
We talked with Kathleen about what it was like sharing her story as an ROI Honor winner at Summit 2018, her favorite dish to cook and her dream job
SiriusStars is an exclusive community of high-performing and highly influential clients selected for their exceptional work leveraging and implementing SiriusDecisions research and advice. The SiriusStars blog series is designed to share the personal and professional world of your B2B peers. In this post, we spoke with Kathleen Pierce, director of content operations at Illumina.
SiriusDecisions: What's your favorite SiriusDecisions model/framework so far?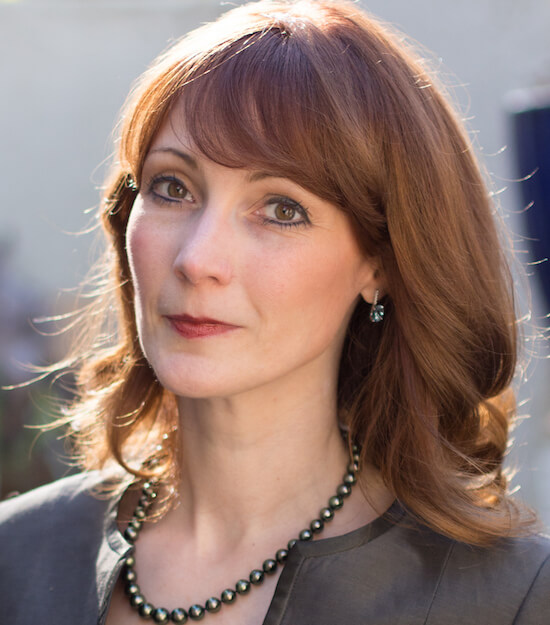 Kathleen Pierce: The SiriusDecisions Content Model, which provides the insight that content creation is always dispersed across an organization and you need a group for oversight and coordination. To me, that is foundational. Some of the most heartbreaking waste of effort I've seen has occurred in the absence of content operations, when good work done by one group didn't move the needle because no one recognized the larger need. I've seen so many useful projects and programs not deliver what they could have because nobody operationalized them for the global enterprise.
SD: What was it like getting up on stage at Summit and telling your story?
Kathleen: It was one of the most enjoyable experiences of my life. I had a blast up there. I absolutely loved talking to that audience – feeling the energy from 3,000 people and seeing them lean forward and engage. I could barely move for the rest of the Summit because so many people came up and told me about their stories. That was a wonderful benefit I hadn't anticipated.
It was a ton of work leading up to the Summit, thinking of how I could tell our story in a way that would get others to care about it. On the day when it all came together, it was so much fun. I especially loved right at the end when the ConOps team came up on stage along with some of our sales and sales enablement people. This has been a multifunctional program since day one, and it meant so much to have the sales staff come up and represent all our amazing colleagues. And I'm a performer at heart, so I just loved being on stage.
SD: Now that it's been a few months since you presented your story at Summit, we'd love to hear about the progress you've made since then. What SiriusDecisions resources have been helpful to you so far in this next stage of your journey?
Kathleen: Now that we've solved some of the foundational issues with access to content, we're focusing on optimizing its impact. We still see a disconnect between the content marketing produces and what sales and customers use. Changing that requires us to change the way the commercial team thinks about content. I believe the key is treating content like a product we want sales and customers to buy, and not assuming we know everything. We have to be humble, open and confident all at the same time.
A company that sells widgets can't just design them on the basis of what engineers think is cool; it has to look at the widget from the buyer's point of view. To create content people want to use, we have to ask, "What burning question is driving potential buyers to look for content? What about sales? What content experience would answer everyone's questions and make them feel inspired and engaged?" People designing campaigns and launches already think this way about their content, but we have to ask the same questions at a macro level across all programs and user needs. If we can design content and architect the findability so that sales and customers see a clear, obvious match to what they're asking, we'll deliver more value to the organization.
One of the Summit presentations that's inspired me in this initiative is "Sales Content: What Winners Do Differently," which analyzes the types of information top sales reps use at each sales stage. When you map that need to what we actually provide, the opportunities are clear. SiriusDecisions' research about the customer stories that buyers want at different stages of their journey told me that a monolithic category of "customer story" might not be what we need. According to this research, early prospects ask, "Why are my peers thinking about changing?" Midway through the journey, they ask, "Why did my peers choose Illumina?" After they purchase, they want to know, "How did my peers implement their Illumina solutions successfully?" That's a much more interesting and use case–oriented way of looking at content. We should apply that user-centric, data-driven approach to all the work Illumina content teams are doing.
One of the hurdles I anticipate is that sometimes the people who feel the pain are not the same people who control the solution. For example, marketing creates sales content, so they control the solution to some extent. However, the pain that sales and customers feel is a little abstract and a little removed. We're working with our marketing partners to spread awareness that the pain sales feels is also pain for marketing in lost impact and lost efficiency. Connecting to marketing's pain will help get them on board, because most people in business are not motivated by other people's pain nearly as much as they're motivated by their own.
SD: If you weren't a marketer today, what would your dream job be?
Kathleen: A consultant. I love listening to people's passion when they talk about their pain points, then applying the lessons of user interface design, information architecture, process optimization and customer experience to help them figure out what they need and how to get there. I love helping people and organizations grow.
SD: What is your favorite dish to cook?
Kathleen: I'm very fond of baking the French bread fougasse. I like that you have to start it a day or two before you want to eat it. There's a series of four or five rises and folds, so it's intricate and detailed. You end up with this golden, crusty bread that's shaped like a leaf, very pretty and unbelievably tasty. I like all the labor that goes into it and how good it is at the end.
Read part 2 of Kathleen Pierce's SiriusStar interview here.
Interested in being featured in a future SiriusStars blog post? Email siriusstars@siriusdecisions.com!