The Forrester Readiness Index Highlights Countries Ripe For Digital Marketing Investment
Marketers should take a closer look at how their digital advertising budgets are allocated globally. While a huge market such as China deserves marketers' attention because of its size, our analysis shows that the Chinese digital advertising market is becoming saturated. Forrester calculates each country's digital marketing readiness score by measuring the digital engagement and savviness of a country's consumers and businesses. In China, the share of advertising allocated to digital is higher than what our Forrester Readiness Index (FRI) model predicts based on the country's digital marketing readiness score.
Japan, on the other hand, appears to be a market that is under-indexed to digital advertising despite it being more economically mature than China. Its digital advertising share of total advertising spend is lower than what our FRI model predicts.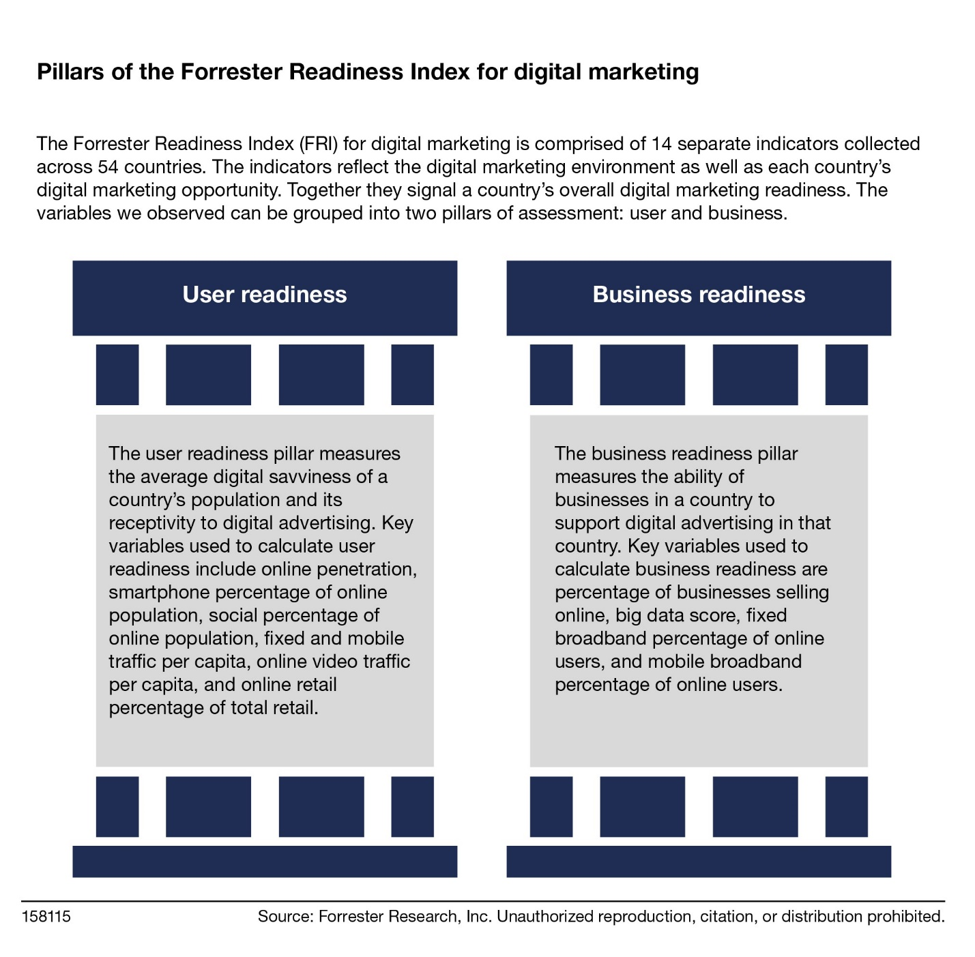 These inconsistencies between digital marketing readiness and digital share of advertising spend represent an opportunity for marketers to rethink their advertising budget allocations. How marketers reevaluate their investments will vary by sector. Financial services and luxury goods firms will want to focus on countries with high disposable incomes, while mass market consumer goods and retail firms will care more about a country's overall number of online users.
And the FRI is not only a tool for marketers. Publishers as well as advertising technology and services firms can also use it to identify markets that warrant greater investment. Marketers may be keen to shift their digital advertising budgets to certain markets but are awaiting greater support from providers to help serve those ads.
No single tool can capture all the dynamics impacting the digital versus traditional advertising mix in a particular market. However, the FRI can help jump-start important conversations within firms about how to optimize their levels of digital marketing investment globally. For more detail, see our recently published report, "Forrester Readiness Index: Digital Marketing, 2020."
Retailers may also be interested in our related report, "Forrester Readiness Index: eCommerce, 2020."
Related Forrester Content