Three Outcomes Sales Leaders Should Expect From Marketing In 2022
"Disappointment is the gap that exists between expectation and reality." — John C. Maxwell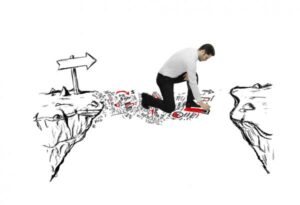 To avoid disappointment at the end of 2022, sales leaders must drive a new reality in their relationship with marketing. Leaders need to ensure that alignment and integration with marketing is front and center in their 2022 sales plan.
First, sales leaders should expect and require marketing engagement throughout the buying process. Secondly, marketing should provide better insights about buyers and buying group engagement. Third, sales should expect marketing to shift their focus from generating leads to creating opportunities.
Digital Engagement Drives Marketing-Sales Alignment
Buyers have voted with their actions; according to Forrester's 2021 B2B Buying Study, the number of self-directed, guided buying interactions has outpaced the number of human interactions (15 versus 12). As a result, sales leaders must drive a massive change in their relationship with marketing that reflects that marketing is playing an increasingly important role in initiating relationships with prospects. Together, they must orchestrate digital engagement in all phases of buyer and customer journeys. They must collectively reimagine the experience they deliver to customers, leveraging today's technology to inform buyers through both digital and human means.
Insights Are The New Black
Sales leaders should expect marketing to pass through insights gathered from customer digital engagement so that sellers can leverage these insights. Additionally, sales leaders can increase productivity if they can reimagine their routing and prioritization of these opportunities based on customer engagement levels.
Consider what the CEO of a client company told me recently: "My team and I wanted to acquire some software and had done all our research and knew what we wanted. So I contacted the company and let them know that I had budget, had identified the solution, and was ready to buy. Unfortunately, they routed me to a BDR to qualify me. They could have sent me straight to the AE for the close."
Sales leaders should train sellers to use digital information provided by marketing to personalize their interactions with buyers. Sellers should use this to discern the information needed next. Technologies are available to support the recommendation of next best action and content. Sales leaders, however, must create the process and alignment with marketing to make these technologies effective.
All Customer-Facing Resources Create Opportunities
Sales leaders must reject the notion that only sellers create opportunities. The passing of leads from marketing to sales and closed deals from sales to customer success is outdated. Instead, consider the entire buyer-customer lifecycle as a single continuum where anyone — marketing, sales, and customer success — can and should identify when opportunity exists. Relevant information about the buyer's engagement must be captured so that all resources can leverage it. This shift is not just philosophical; it means process, systems, and people are integrated and deliver a seamless experience to customers.
I'd love your thoughts; please share with me on LinkedIn. Clients, for more tips, please read our report, Emerging-Growth Sales and Marketing: Planning Assumptions 2022. Clients can also schedule a guidance session with me to learn more.