Understand Connected Shoppers In Southeast Asia
Forrester forecasts that more than 294 million adults in Indonesia, Malaysia, the Philippines, Singapore, Thailand, and Vietnam are online in 2019 and that 56% of them, 164 million, shop online. In the recently published "Forrester Infographic: Connected Shoppers In Southeast Asia," we share several insights:
Shoppers in Southeast Asia are connected and channel-agnostic. Consumers in Southeast Asia (SEA) shop offline more frequently than online. But no matter where they shop, their shopping journeys are connected throughout online and offline. For example, 32% of consumers in Singapore always research online before purchasing offline, and 25% of them always research offline before purchasing online.
SEA consumers' shopping journey is more complicated than ever. Mobile is the main channel that consumers in Southeast Asia use to shop online. We expect that 62% of online retail sales in Southeast Asia will come from mobile in 2019, with Indonesia and Thailand leading the way. Mobile also plays an important role when consumers shop offline. They frequently research products and services on mobile phones while shopping in a physical store, including comparing prices, looking up product info, reading customer reviews, scanning QR codes to get additional information, and searching for coupons. But mobile isn't the entire story; SEA consumers' shopping journey is comprised of a lot more online and offline touchpoints.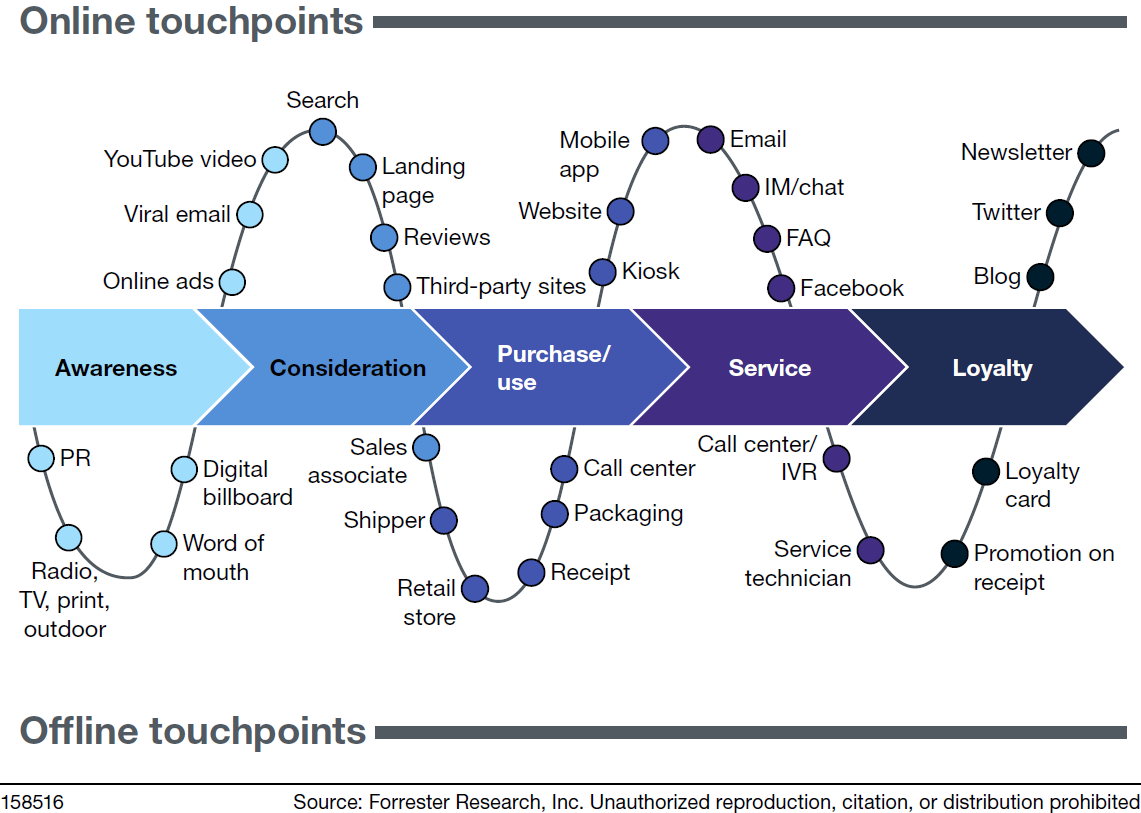 Borrowed moments influence purchases more than owned moments. Owned mobile moments are table stakes for retailers, as more than half of consumers expect companies to have a mobile app and more than three-quarters expect them to make their websites mobile-friendly. However, borrowed moments, especially social, have more influence on purchase decisions. SEA consumers use social networks and online social tools to talk or post about products and services and read detailed reviews other people post online about the product or service much more frequently than they read message boards or forums hosted by the company or read blog posts by a company offering a product or service. Retailers should encourage detailed reviews and user-generated content on social media to influence purchase decisions.
Retailers should deliver consistent experiences across channels and platforms. Early adopters are implementing omnichannel retail and digital store initiatives with mobile as the centerpiece, such as using mobile phones to check inventory across all stores and location-based in-store engagement. Retailers and brands must invest in digital strategies and omnichannel retail to provide consistent shopping experiences.
Digital business professionals must take a fresh look at how consumers shop online and offline as they craft their retail strategies in the region. To learn more, read the "Forrester Infographic: Connected Shoppers In Southeast Asia."