How To Build Your Customer Obsession Strategy
Selecting The Right Roadmap To Customer Obsession For Your Firm
Customer obsession helps brands win, serve, and retain customers more effectively, even in a tumultuous market environment. However, there's understanding the concept of customer obsession — then there's operationalizing it. Given that just 15% of companies are customer-obsessed, per Forrester's 2019 Customer Obsession Assessment, it's safe to say that putting customer obsession into action is no easy task. Leaders struggle with the basics: Who should do what? How long should it take? And what might it cost?
Discover your path to customer obsession. Download our complimentary guide and learn how to:
Apply Forrester's customer-obsessed operating model to your resources, priorities, and constraints.
Select the right roadmap to customer obsession for your company.
Inspire your employees to develop customer-obsessed habits.
You'll also receive Forrester's Operations Review worksheet — a model to help leaders analyze the gaps between their current operations and what they need in order to be truly customer-obsessed.
Shorten the distance between understanding the concept of customer obsession and operationalizing it. Learn how firms such as CenturyLink, Nordstrom, and USAA became customer-obsessed — and discover what your journey toward customer obsession will look like with this guide.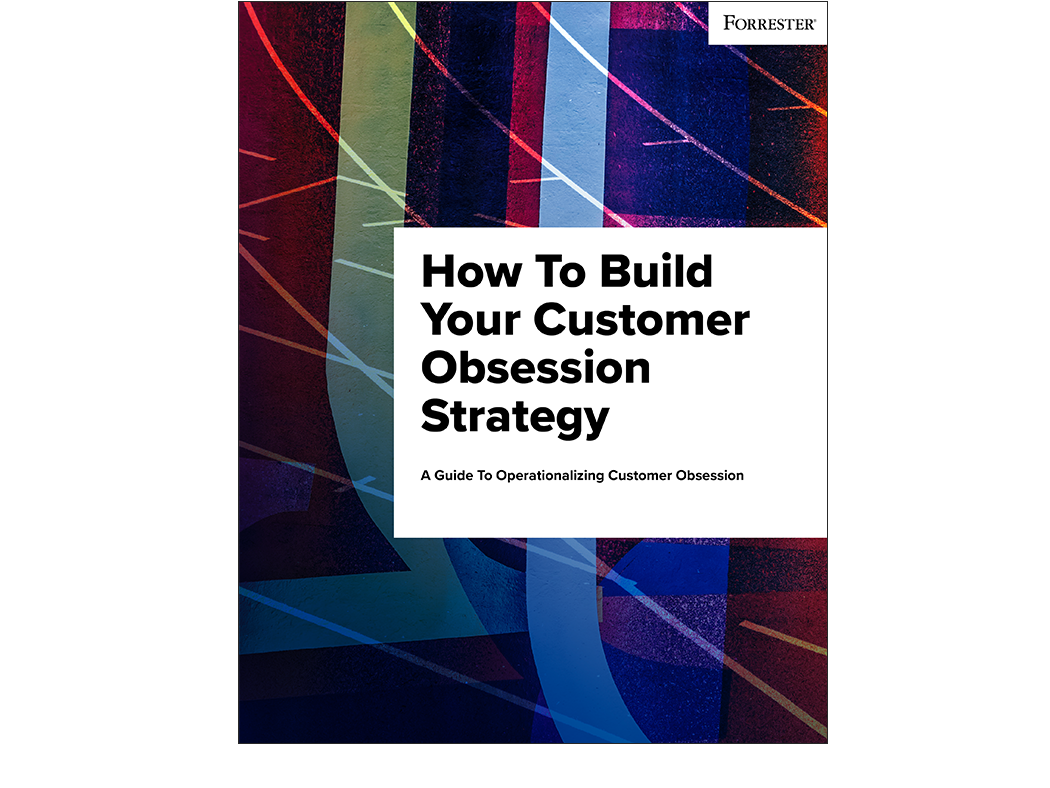 Thank you!
Ready to take the next step toward customer obsession? Give us a call to learn more.
+44 (0) 2073 237741 (Europe)
+1 615-395-3401 (North America)
+65 6426 7006 (Asia)