A Pragmatic Guide To Brand Value
The Value Of Brand
Valuing a brand can be a deeply divisive exercise. To most marketers, there is an axiomatic simplicity to brand value. Questioning it, or attempting to validate it, can well be an exercise in futility and mathematical mumbo jumbo. Wally Olins (of Wolff Olins fame) once characterized the attempt to "chew [brand] up into numbers" as a "contemporary version of witchcraft." However, not all CEOs, CFOs, business heads, and others like them are cut from the same cloth. Someone has to show them the money. As Bobby Calder writes in Kellogg's branding bible:
Consumers may love the brand, but this translates into financial value only if the brand performs well . . . brand performance evaluation provides an objective test of the brand's actual contribution.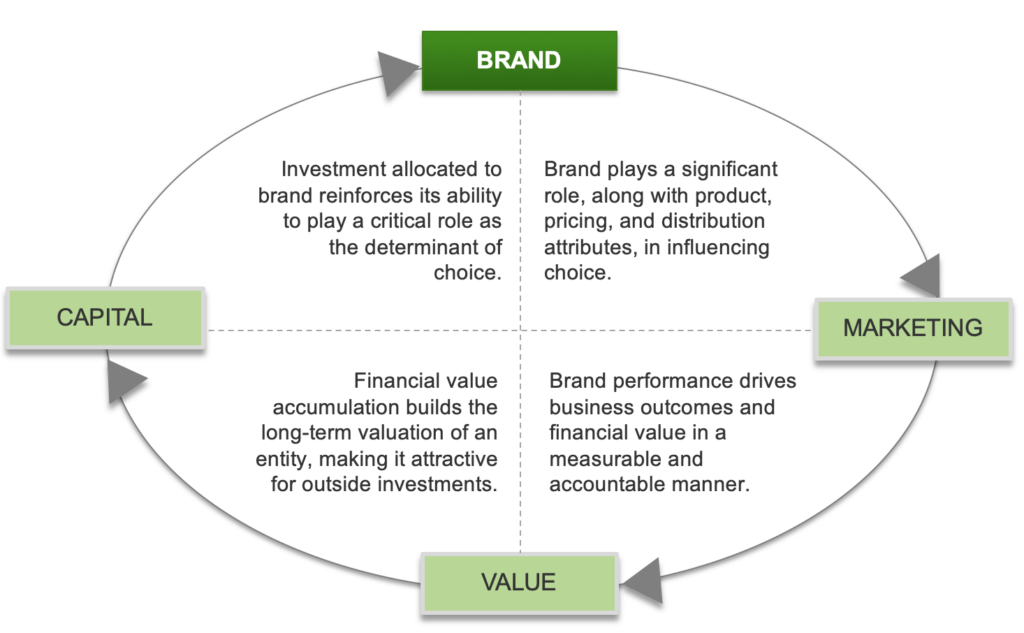 Five Pointers To Get You Started
If you're put on the spot to demonstrate the value of your brand, you may not have the luxury of philosophy and pontification. So here are five pointers to get you started:
1. Know That Brand Drives Value
There is an abundance of research that demonstrates stronger brands drive financial outcomes. My work at Forrester has shown that a brand's "energy" drives preference, purchase, price premiums, and more. The likes of Kantar and Prophet have demonstrated the connection between share price and the power of a brand.
2. Measure Brand Systematically
Determining the value of a brand ought not to be a one-off episode. Instead, it should be a system that continually assesses what about the brand — emotionally and functionally — really drives value. The three most common brand dimensions measured are health, satisfaction, and equity.
3. Leverage Established Frameworks
There are plenty of tried-and-tested frameworks that you can turn to for developing your brand measurement system. Partners such as VMLY&R's BAV, Kantar, Ipsos, Periscope By McKinsey, and many others have methodologies with their unique approaches to measurement that you can adopt and apply.
4. Be Analytically Brave
This is where branding goes from Pantone and periwinkle to Ph.D. statistics. If you're looking to build the case to justify brand initiatives, you have to get down and dirty with discrete choice modeling, Monte Carlo simulations, and suchlike pleasures. Alternatively, you could seek out firms like Lippincott, Prophet, and other analytically robust brand consultancies, and they will guide you down the path of choosing and using these potent weapons of brand analysis.
5. Take The Village Along
If you've ever harbored for a moment the idea that brand is a marketing idea, let's banish that right now. Brand is the business, and the business is the brand. And brand work (including measurement and business cases) takes a village comprised of the likes of business owners, technology data strategists, experience designers, and many more.
Download The PowerPoint!
My new Forrester report is about understanding and measuring brand and covers everything discussed here in great detail. Unlike traditional Forrester reports, this is not a long-form read. It is entirely in PowerPoint and chock-full of charts and frameworks! So go for it: Cut it, paste it, drop it in your slide decks, present it at your meetings. (If you want me to come over and present it, give your account folks a holler.)
This is where you'll find the report: "Build Brand To Create Value"