Australian FSI Firms Have Responded Well To The Pandemic, But Their CX Is Just OK
The 2020 Australia Banking and Superannuation Customer Experience Index (CX Index™) results are live! COVID-19 stress-tested the robustness of Australian banks' and supers' governance structures and crisis management plans as the industry experienced rapid regulatory changes.
Firms Must Focus On CX That Builds Loyalty To Come Out Ahead In The Crisis
Forrester's CX Index methodology measures how successful brands are at delivering the effectiveness, ease, and emotion of an experience to drive improved customer loyalty.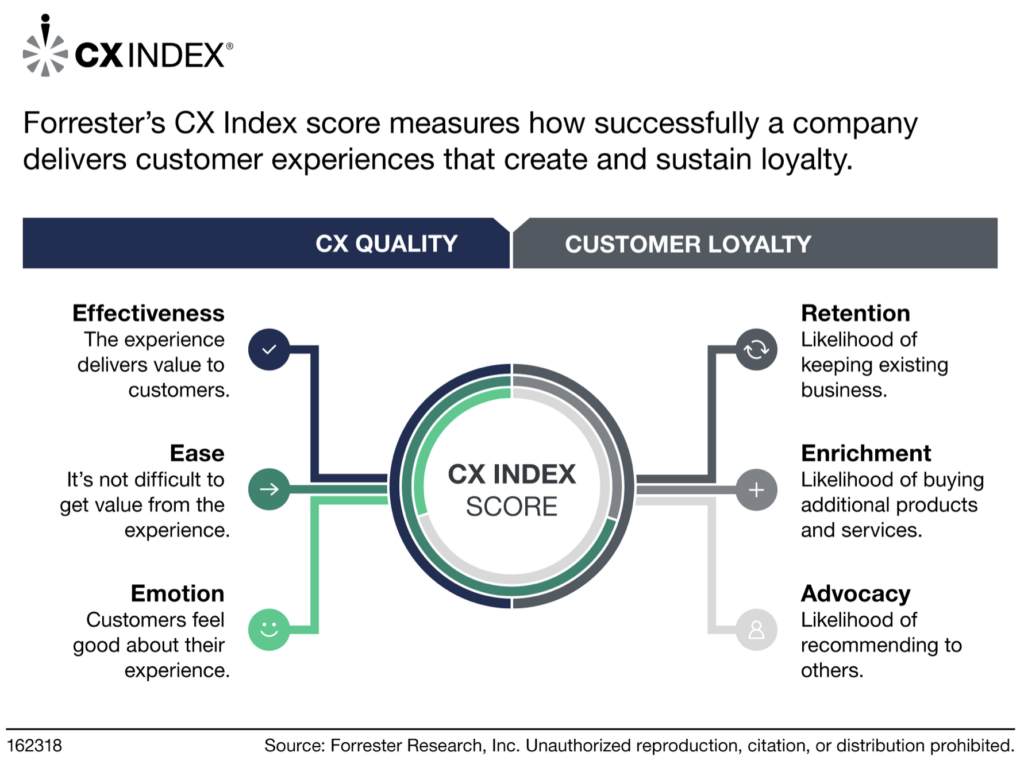 We fielded our survey from May to July 2020 — right between the peaks of Australia's pandemic. It was also after the government declared a "human biosecurity emergency," closing state and national borders, imposing social distancing rules, and starting to shut down nonessential services. To avoid major financial hardships, banks announced moratoriums on interest payments for both business and home loans as the Reserve Bank of Australia pumped money into the economy. Since May 2020, superannuation funds made early release payments to 4.4 million members, with average payments of over A$7,000.
Banking And Superannuation CX Has Yet To Get Better Than OK
The CX Index results show how Australian financial services firms have been quick to adapt their CX in response to the pandemic, but it was not enough to move the needle beyond just meeting customer expectations. Here are the highlights:
The good: Despite shifts in consumer behavior, we saw very small dips in financial services firms' effectiveness, ease, and emotion scores compared with 2019. In fact, Australian banking and superannuation industries both earned a statistically significant improvement in their overall average CX Index score.*
The bad: Only one bank experienced a statistically significant increase. Three of the big four banks are within 2 points of each other. Less than 3 points separate the top five superannuation brands. None came close to advancing into the good category. These results highlight how Australian financial services firms struggle to differentiate with customer experience. The lack of differentiation stems from a lack of creative and innovative thinking and a failure to invest in critical competencies like experience design.
The ugly: While digital interactions have risen in importance because of the pandemic shutdowns, our data indicates that in-person interactions still evoked the most positive emotions for both banking and superannuation customers. Financial services firms still struggle to balance experiences with a hybrid approach of human interaction enabled by digital channels. Building emotional connections through digital experiences is key to improving CX and differentiating from your competitors.
The Keys To Achieving CX Leadership
To understand and ultimately improve the quality of their customer experience, firms need to understand why the industry ranks the way it does. The overall perception of CX quality rests on a combination of several drivers in broad categories, including communication, customer service, prices and fees, services, "respects me as a customer," and websites and mobile apps. Overall, our results show that:
Communication is the most important driver category for banks. Drivers relating to how well a bank communicates with customers have the most impact on its overall CX Index score. Fortunately, this is an area where banks do relatively well, with 63% of customers reporting a positive experience with communication. We found that many banks have stepped up during the pandemic, taking time to be closer to customers and understand their real needs. CommBank turned to machine learning to provide efficient, accurate updates to customers at a time of increased volume of customer inquiries on deferred loan payments.

Customer service is the most important driver category for supers. Drivers relating to how well a superannuation firm handles customer issues have the most impact on its overall CX Index score. Unfortunately, half of customers struggle to reach a live person and don't get quick resolutions to their problems — often because customer service reps' managers have to be involved.
The two full reports are available here (paywall):
*Note: In 2020, Forrester dropped three Australian banks from our CX Index benchmark. The average score of the five banks we covered in both 2019 and 2020 had a small but statistically significant increase.