How To Calculate The Benefits Of An Employee Mental Health Program
(Paul-Julien Giraud contributed to this blog.)
Mental health was already a critical element of an effective employee experience (EX) program before the pandemic, but today, it's paramount, as new stresses have emerged and employees brace for even more change in coming months. Sadly, many employers still miss the mark on this investment. And it is just that: an investment in your employees. A year later, we still see a gap between what employees need and the response from employers. A recent research report from Ginger found that 96% of CEOs believe their companies are doing enough for employee mental health — only 69% of employees agree, however.
Use This ROI Calculator Tool To Create The Business Case For Employee Mental Health
A business case is required for any bold initiative. Many EX teams recognize the need for a mental health strategy, but investments require convincing finance and senior management. To help overcome this challenge, Forrester created a calculator to help EX leaders quantify the benefits of a virtual mental health program. Forrester clients should use this calculator to project the impact that a virtual mental health solution will have on their employee base and dependents as well as potential benefits, including impact on retention, healthcare costs, productivity, and future spend on recruitment due to lower attrition.
Access Forrester's Employee Mental Health Benefit Calculator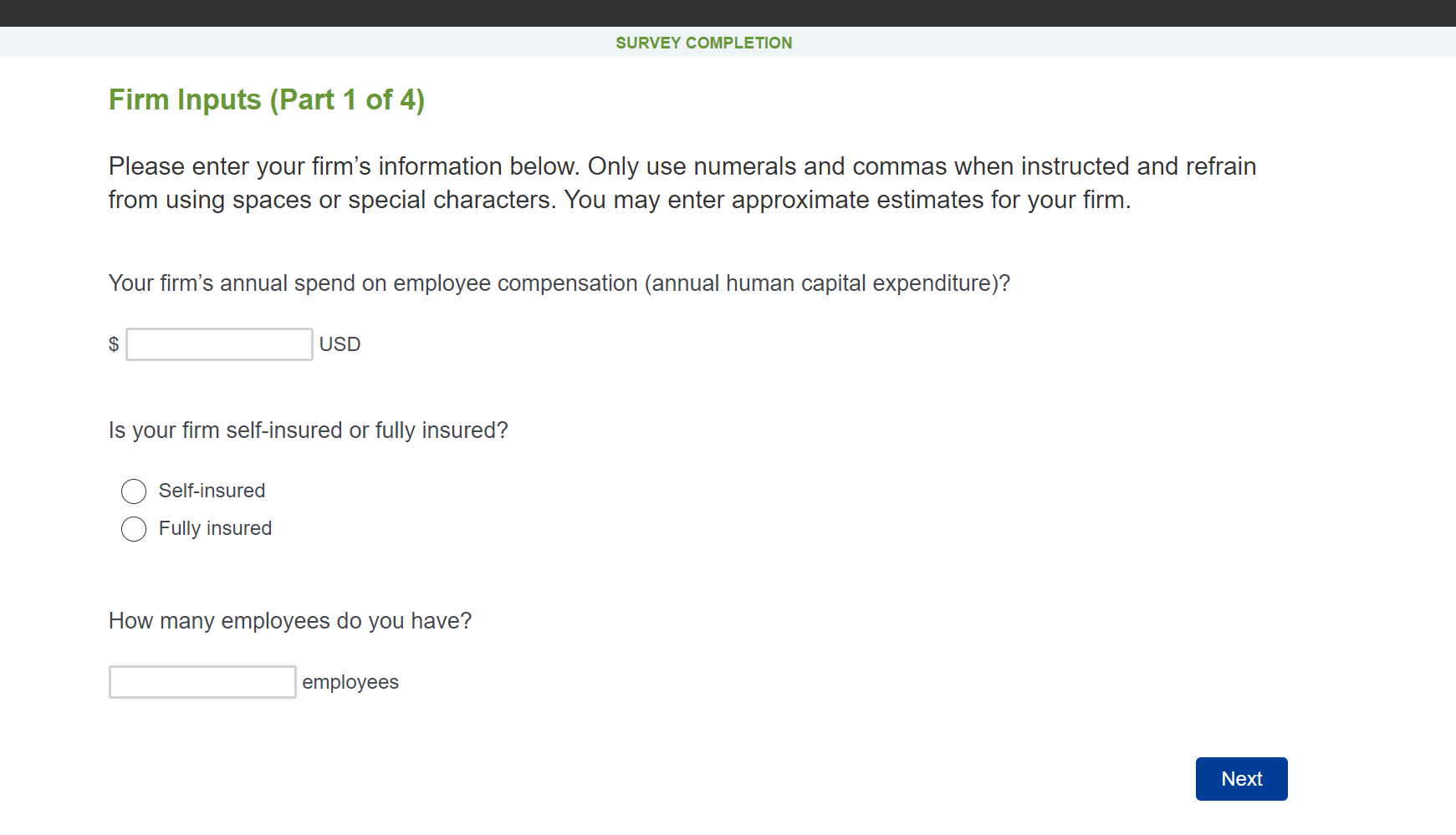 How it works: After providing a few inputs such as firm size and human capital spend, firms will receive an assessment of the potential ROI, including estimated financial return from:
Reduced rates of presenteeism and absenteeism among a workforce experiencing anxiety and major depressive disorders
Increased employee productivity via employee engagement and stress reduction
Reduced medical spending for the treatment of chronic conditions, occurring as comorbidities for individuals with mental health conditions
Employers that have already made the investment in employee mental health will find a set of tactical recommendations to optimize their existing programs.
Check out the report here. Want to start building your business case? The ROI calculator is available for all Forrester clients here and within the report. Have your business case and are ready to choose a partner? We have another report for you on the mental health vendor landscape.
Have more questions or want to talk about how to optimize your mental health program for employees? Reach out over inquiry.
Related Research