Content Marketing Technology: Image Considerations
B2B organizations adopt content marketing technology to manage ideation, streamline processes and manage the publication/distribution of content
The ability of a content marketing system to support your image needs is an important consideration when evaluating these tools
The adoption of content marketing technology can lower the barriers for companies to adopt more visual content in their communications
The use of enhanced imagery and interactive content from B2B marketers is on the rise. With the move to shorter-form, snackable content, marketers have realized that a picture can save a thousand words. B2B marketers are using imagery to provide a better content experience for the reader and enhance engagement. We aren't declaring the death of the white paper, but we are seeing an uptick in the use of images to tell the story, or visuals that enhance the content experience.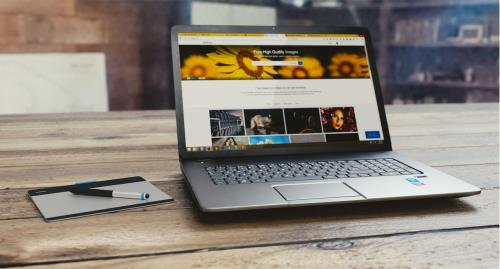 At the same time, B2B marketers are increasingly turning to content marketing technology to manage ideation, streamline processes, and manage publication and distribution. If you're evaluating content marketing technology, make sure to keep these considerations about image management in mind:
Image editing. Heavy-duty image editing – similar to what is offered in design suites like Adobe Photoshop, Corel and Xara – is not yet available in any content marketing technologies. Most of these technologies offer the ability to do some basic editing of images, including resizing for use across different social channels (e.g. LinkedIn, Twitter). This can simplify the process of basic design tasks that marketers normally rely on a designer to do for them.
Image usage. One of the marketing team's biggest tasks with image management is remembering where and how images were used. In the busy workflow of a marketer's day, it is easy to forget if you've used the same image on a blog post in the past week. Make sure you consider options for tracking image usage.
Image storage. Many marketing teams still rely on spreadsheets and internal shared drives for keeping track of all images that have been purchased or designed. Content marketing technology that has the capability to store and access images within the system will be a major benefit for these companies. And if you're currently using a digital asset management system, make sure that any content marketing technologies you evaluate can integrate with that system.
Image licensing. Some content management platforms allow users to select from and purchase images through stock photography services (e.g. Getty, Shutterstock, iStock). This can streamline workflows, making it easier for users to purchase and download images and upload them into the content marketing platform. This can help with the management of image expirations as well. This capability is particularly useful for companies that produce content at scale and require new imagery on a daily basis.
By supporting image needs, the adoption of content management technologies can lower the barriers for companies to adopt more visual content in their communications. Are there any other considerations related to images that you've evaluated as part of your search for a content marketing vendor?