CX Leaders Have The Opportunity And The Responsibility To Drive Growth
What customer experience (CX) leaders care about and what CEOs care about don't usually line up, and that's a problem. It impacts budgets, staffing, and the overall clout of the CX function. As a former CX leader and as an executive in charge of growth strategies, I know we can do better!
At CX APAC and CX North America, I'll be presenting the session Be A Rain-Maker — Align Your CX Business Case To Revenue Growth to discuss the following:
What's Driving The Disconnect Between C-Suites And CX Teams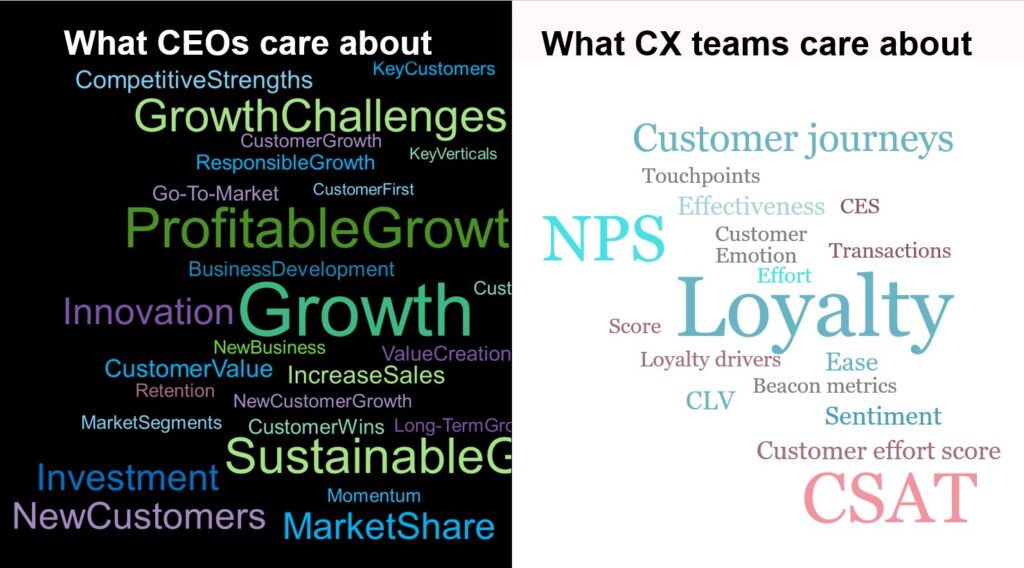 C-suites chase sustainable growth, while CX teams focus on loyalty. No wonder things get lost in translation! Given this misalignment, CX programs can be deprioritized in favor of bringing in new customers, selling new products, and entering new markets. But it doesn't have to be that way. CX leaders can leverage their empathy skills to communicate with the C-suite "persona" in their own language.
How CX Teams' Unique Skills Can De-Risk Growth Initiatives
When companies pursue growth through new markets, new products, and new ventures, they are essentially venturing into the unknown. Classic market research and pivot tables don't tell the whole story. C-suites benefit from CX teams' deep customer research, measurement, and design thinking expertise to place smart bets. Mapping prospect journeys and involving customers early in the design process increase the chances of a successful venture.
Why CX Leaders (Yes, You!) Shouldn't Hesitate To Have Growth Conversations
If your company is in search of expanding customer relationships, who better to inform strategies than the CX team? You not only know who your best customers are but deeply understand their personas and why they buy your company's products. Your insight is key to getting that product launch or cross-sell initiative right the first time. And you'll be in good company. Chief experience officers at competitive firms are getting involved in growth strategies, and some are already reaping the benefits. Nissan accelerates sales cycles by optimizing buying journeys. Kroger tapped consumer sentiment and behavioral data to inform an expansion of its Simple Truth grocery brand, leading to 15% sales growth in Q3 2020. It's easier to make the case for supporting growth initiatives than to rework a CX business case every time there's a budget review.
This is an exciting time for the CX profession. You're in the spotlight to prove what systematic improvements can do to improve customer loyalty. Why not add growth strategies to the discussion?