Digital Snakes And Ladders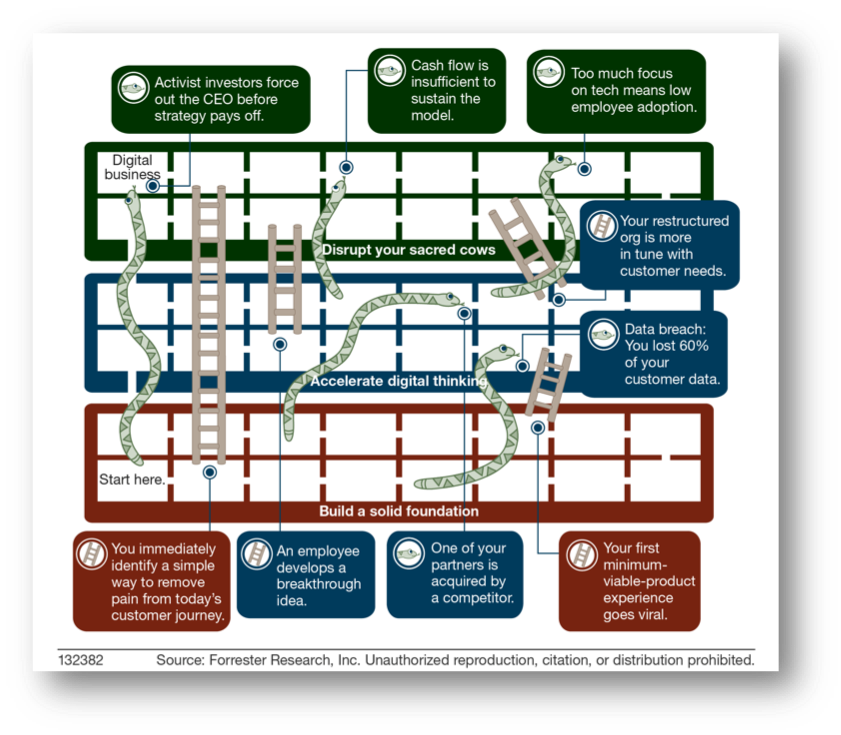 Remember board games? Did you ever play Chutes And Ladders? If you did, were you aware that this is actually referred to as Snakes And Ladders outside the US? And that game was originally played in India as Moksha Patamu as early as 2 BC.
In the recent Forrester report, "Digital Snakes And Ladders," I introduced a board game edition of our digital business best practices research. The game design is based upon the Snakes And Ladders layout to reflect the types of serendipitous things that sometimes happen in a journey of digital transformation (the ladders), as well as the occasional setback that besets any transformation (the snakes).
The game provides an engaging way of discussing best practices in a workshop setting or playing among digital and business teams. (Forrester clients can download a high-resolution poster-size version of the game board from the research page.)
If you're interested in learning more about the the game and the best practices it highlights, download the on-demand webinar, "Digital Transformation Snakes And Ladders: Lessons For Success".
Previous post: GE Announces New Industrial IoT Software Business
Next Post: Accelerate Revenue Growth With Digital Innovation