Disney+ To Reset The Streaming War In Europe Amid The COVID-19 Crisis
*Updated (March 20)
Because of the massive increase of Internet traffic and the risk of network saturation due to COVID-19, the French government and several telcos have asked Disney+ to postpone its launch officially planned for March 24. On the same topic, BBC reports that "following the discussions between Commissioner Thierry Breton and Reed Hastings, and given the extraordinary challenges raised by the coronavirus, Netflix has decided to begin reducing bitrates across all our streams in Europe for 30 days."
With millions of households across Europe stuck at home because of the coronavirus (COVID-19) crisis, video streaming is exploding. In normal times, this would be a perfect timing to launch a new streaming offering. However, there is a risk that local authorities will increase pressure to avoid any overload of Internet and telecom infrastructure.
It will be very interesting to see in the coming days how Disney adapts to the crisis. They have certainly learned lessons from the peak in demand in the first week due to the massive success in the US and can leverage the BAMTech platform acquired several years ago. It is also very likely that Disney has pivoted its marketing plan to increase the share of digital and rely less on billboards and other physical assets such as Disneyland Paris and its network of Disney stores (closed for now due to the pandemic).
Despite the complex situation and the more fragmented media landscape in Europe, I think Disney+ is well equipped to replicate its early success in the US. It has the right offering with an aggressive pricing strategy and they have established strong local and exclusive partnerships to distribute the offering in France (Canal +), Italy (TIM), in the UK (Sky, O2), in Spain (Telefónica) but not yet in Germany.
—
See below our initial analysis:
Competitors in the video streaming service space come from any place in the ecosystem. Netflix was a mere DVD-by-mail distributor in the US until 2010 and Amazon's core business model is about retail and cloud, while Apple is primarily leveraging its huge installed base of devices to pivot to subscription services. With an objective of 60 to 90 million global paid subscribers by 2024, Disney is the only global player that has always been a content producer. CBS, NBC, or HBO are for now mostly focused on the US market.
While the heated video streaming war started in the US, it is now expanding internationally. According to Netflix, there are 51.8 million paid subscribers in the Europe, Middle East, and Africa regions. That's almost a third of Netflix's global installed base of 167 million paid subscribers. Disney+ has already gained a massive 28.6 million subscribers since its November 2019 launch (in the US, Canada, the Netherlands, Australia, and New Zealand), and it will officially launch next week (March 24) in the top five European countries (Germany, UK, France, Spain, and Italy) as well as in Ireland and Switzerland. Other European countries, including the Nordics, Belgium, and Portugal, will follow suit this summer.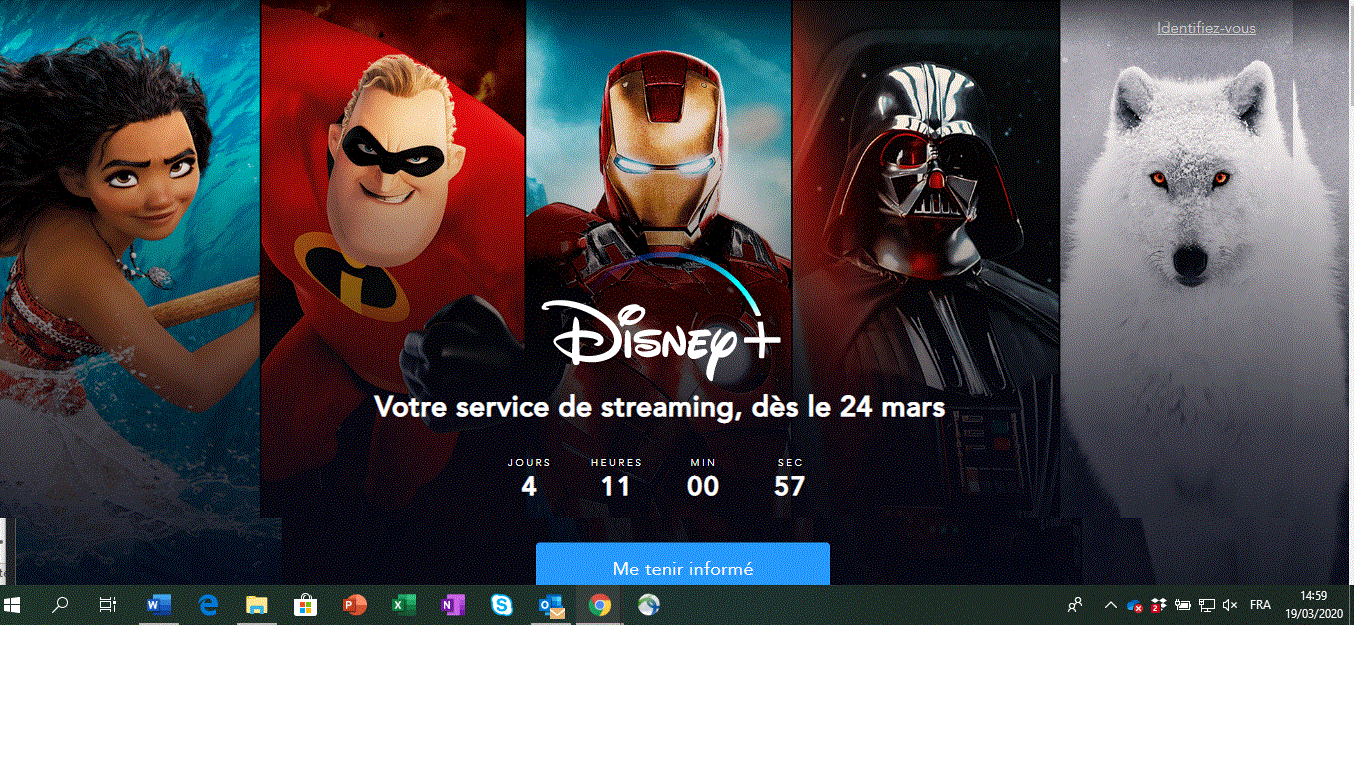 My colleague James McQuivey published at the end of January a report explaining why he predicts Disney+ to continue to be successful — amassing as many as 60 million paying global subscribers by year-end 2020, far sooner than the company's publicly stated expectations (see above). The three key success factors are:
Solid emotional connections from the past. On top of the Disney name, the company made strategic acquisitions with the Pixar, Marvel, and Star Wars brands — fixing strong emotions among many households in Europe.
A new and, now, familiar experience. Boosted by The Mandalorian, a TV series that is supported by the massive social media hit of the characters from the Star Wars universe (baby Yoda, anyone?), the buzz that started in the US will definitely help the launch in Europe.
A promise of strong value tomorrow. Disney is a master of design and data skills and has incomparable talent to create new anticipatory experiences. However, Disney will need to accelerate its pipeline of new and local originals to retain Disney+ subscribers. Timing might be an issue in 2021 due to delays, as the spread of the coronavirus has prompted widespread production shutdowns in Hollywood (e.g., delays of major theatrical releases such as Mulan). Also, consumers in the various European countries expect fresh and local content, so it will become imperative for Disney+ in the longer term to broaden out its content offerings to appeal to a wider audience and to invest more in local creation the way Netflix and Amazon do.
Why Does It Matter To CMOs And Marketers?
I see three main reasons:
The media lessons are the lessons of digital disruptions. As James McQuivey brilliantly explained, "this isn't just about the future of TV: It's about the future of digital relationships." You can't be Disney, but you can aim for higher-frequency, emotion-rich relationships. To survive, you may have to disrupt your industry or partner with an invader that has those relationships.
The ability to shift your marketing plan and its execution in the midst of a major global crisis. It will be very interesting to analyze how Disney is shifting its marketing plan and its local execution to adapt to unique circumstances and to local specificities (e.g., language, payment methods, etc. . . .).
The importance of understanding the "attention economy." Is Netflix competing more against "sleep" than anything else? Have we reached "peak TV," "attention saturation," and "subscription fatigue"? Lots of buzzwords here! To put things simply: People only have 24 hours a day, and they will shift activities. So it is likely they will spend less time playing games and more time streaming video on mobile devices. Consumers in Europe subscribe to fewer streaming services than in the US, but at some point, it is likely they will only select a couple of them and use niche services. Let's also not confuse attention and affinity!
Clients can access "The Heated Streaming Wars Are About Relationships" report here.
Feel free to reach out if you want to discuss these themes and what they mean for you as a marketer.
Related Forrester Content