Healthcare Customer Experience Insight At Forrester's Customer Experience Forum — Wednesday, June 27th — New York, NY
I'm excited that I'll be spending time with Forrester clients next week at Forrester's Customer Experience Forum 2012 East. On the second day of the forum (Wednesday, June 27th), there are two industry presentations of particular interest to healthcare industry executives:
1. 11.30 a.m. – 12:00 p.m.: Patient Empowered Healthcare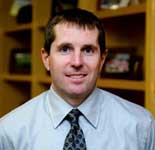 Matt Eaves (director, engagement, Cancer Treatment Centers of America) will talk about the patient-centric interactive experience that his organization created in collaboration with interactive design agency, EffectiveUI.
2. 2.00 p.m. – 2.45 p.m.: Bucking The Trend In An Industry That Delivers Poor Customer Experience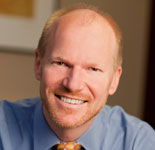 Torben Nielsen (general manager, transparency, Regence BlueCross and BlueShield) will describe how his organization applied user-centered design best practices to revolutionize its member service site. We wrote about the site in a report earlier this year.
I had a chance to speak with Torben this week. To give you a taste of what he'll be presenting, I thought I'd share some snippets of our conversation here:
1. Forrester has praised Regence's member service site, but what do members think of it?
Our members love it. Close to 80% find that the solutions empowered their health journey to make smarter health decisions — in fact, close to a third of all members who use our solutions change their provider choices based on the information we provide. In general, our members log on to our site six times on an annual basis, which builds loyalty and engagement.
2. Why do you think healthcare providers have a hard time putting customers first?
It's because the system has been focusing on the commercial relationship between doctors, insurance companies, and employers, thereby completely neglecting the end user: the patient, member, or employee.
3. What enabled Regence to buck this trend in your industry?
We've been able to focus on the end user, our members, because senior management made it a priority seven years ago. This focus on our members has enabled us to develop an agile web development process and team, providing innovative and user-centric solutions. We've also hired a lot of folks from outside of the health industry with deep experience in web development, usability, online transactions, and the like. This has helped Regence learn from other industries and apply best practices in a fast and efficient manner.
4. What's the most challenging aspect of your role?
Right now, it's generating awareness and consideration for our online solutions among our target audience. Most consumers don't know that they can get relevant and personalized information about treatment costs and options, hospital safety ratings, reviews on doctors written by healthcare consumers like you and me, etc., from trusted sources like their health insurance company's web site. We're still in the early phases of consumerism in the healthcare industry where insurance card holders can act as informed and well-educated consumers just like we all do when shopping for cars, houses, or vacations. Driving awareness and engagement around our solutions are key elements in this early-adopter phase.
5. What are your predictions for customer experience in your industry for the next year?
We'll see an explosion of new ideas, concepts, and models in an industry that is way overdue for such a revolution. We'll see a lot of startups entering the space, and we'll see much better use of data and data relationships than in the past. These trends will provide a much more connected and seamless experience for not only the end user in our health system, but for all of the stakeholders. As a result, I believe we'll see a much-improved healthcare system in the years ahead of us, although it will take time, collaboration, and trial and error.
Thanks, Torben. See you next week!