Innovation, Data, And UX Archeology At UX STRAT Europe 2019
I am back from two days at UX STRAT 2019 — a conference that gathers an international community of design leaders and experience makers. This single-track conference offers presentations about the latest trends at the intersection of business strategy, user experience (UX), product, and service design. The three big takeaways for me this year are about innovation, data, and legacy systems.
Innovation Requires A "What If?" Design Approach
Leaders working on innovation and looking at 10-year time horizons face a challenging paradox: imagining future users and technologies to create new services and products but testing and validating with today's users and technologies. A few leaders working on health, smart buildings, or transportation shared their approach to this paradox.
Design teams need to adapt their practice to push beyond safe ground and move away from incrementalistic mindsets. One way to do this is to shift ideation techniques from the classic "how might we?" form of question popularized by the Stanford d.school to exploring "what if?" scenarios. Doing so removes barriers to thinking that come from "what is currently possible" — and new opportunities can arise.
Remko Vermeulen from Telefonica Alpha shared how — with some creative tweaks — futuristic ideas about health or well-being can be prototyped to collect users' feedback. David Vogel from AKQA pointed out how much impact a prototype that is also good-looking can have on driving business transformation when it helps corporate groups communicate shared values about a future-state vision with startups. And Richard Baker from GE Transportation shared how also exploring the worst-case scenario (what will happen if we keep running business as usual?) can spark buy-in on transformations among stakeholders within risk-averse organizations.
Data Drives Strategy . . . Finally!
As AI increasingly disrupts design practices, designers are having to get familiar and at ease with the quantitative data that many of them have long neglected. Many practitioners at UX STRAT 2019 described how they are implementing a rigorous quantitative practice that lays the foundation for a more data-driven design culture.
Initiatives very often start with a limited scope, at a tactical level, with customer journey analytics. Teams adding quantitative layers to traditional journeys combine data captured on different channels by different teams, data related to company's events or announcements, and data about world trends. By doing so, they create alignment within organizations and elevate the debate about the ROI of design to a more strategic level.
But the key performance indicator (KPI) battle is not won yet. Clemens Lutsch from Centigrade stressed the importance of who owns the KPIs. In a study, he found that product teams ignored or deviated from 96% of UX decisions at implementation. UX practitioners who want to be able to move the needle and demonstrate the value of design must own the KPIs they commit to.
UX Archeology Tackles Legacy Systems' Inconsistencies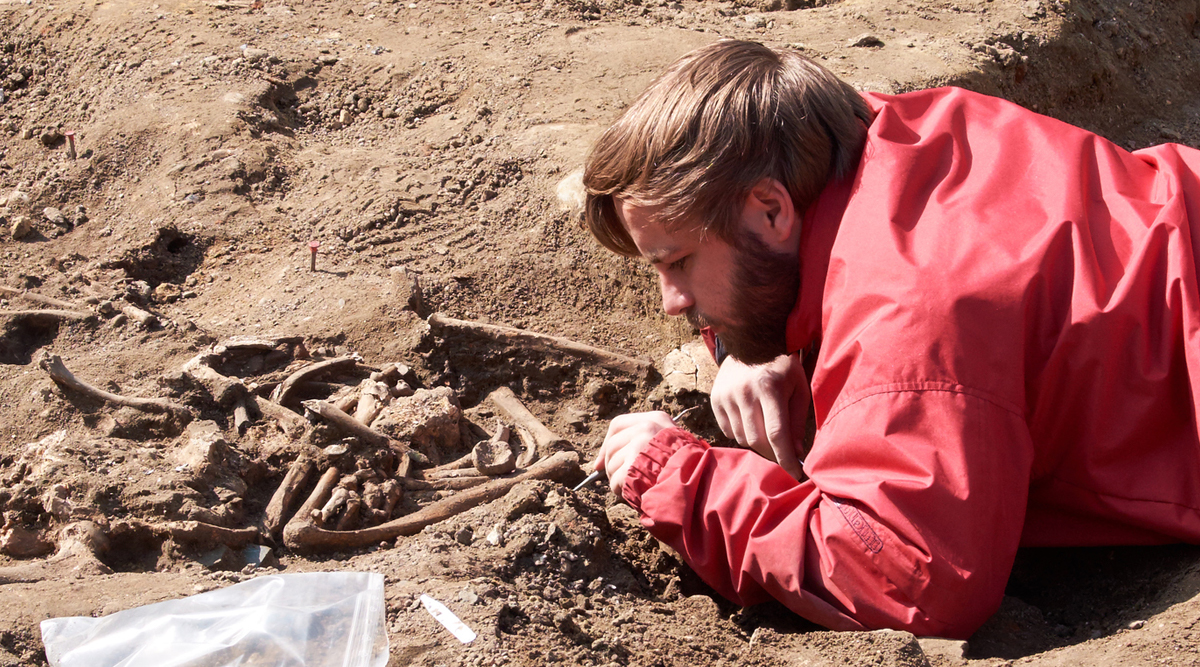 Experience makers taking over digital products that have been around for years — sometimes 20 or more — face daunting complexity: They work with systems that bear the scars of multiple waves of change and of parallel streams of work often owned by separate teams, resulting in inconsistencies or wasted features. Uncovering them is what Lisa Kleinman from LogMeIn refers to as "UX archeology." While working on the GoToMeeting software, her team discovered 15 different ways to join a meeting, unused features, and conflicting labeling.
Combining user journey maps with service blueprints, taking a deep dive into all transactional emails, communication messages, and call-to-action buttons, is a tedious but rewarding task. Removing unnecessary parallel paths for one customer journey not only allows companies to refine and improve experiences; it also simplifies customer service.
But don't think this only applies to 20-year-old products: I came across multiple variations of design layouts in the same mobile app while conducting UX reviews for a recent Forrester report. Even in just a few years, mobile products can also suffer from the same symptoms.
Related Forrester Content