New Tech Spotlight: Security Technology Takes Center Stage
Venture capital and private equity spending on security technology reached an all-time high in 2018. Currently, this emerging technology market sector stands at about $31 billion in total funding. While that total may pale in comparison to other fast-growing markets such as fintech ($124 billion) or transportation tech ($150 billion), consider that 65% of that $31 billion in security has been raised just since 2015. Here's a quick look at some of the subcategories of more than 1,100 startups in the space: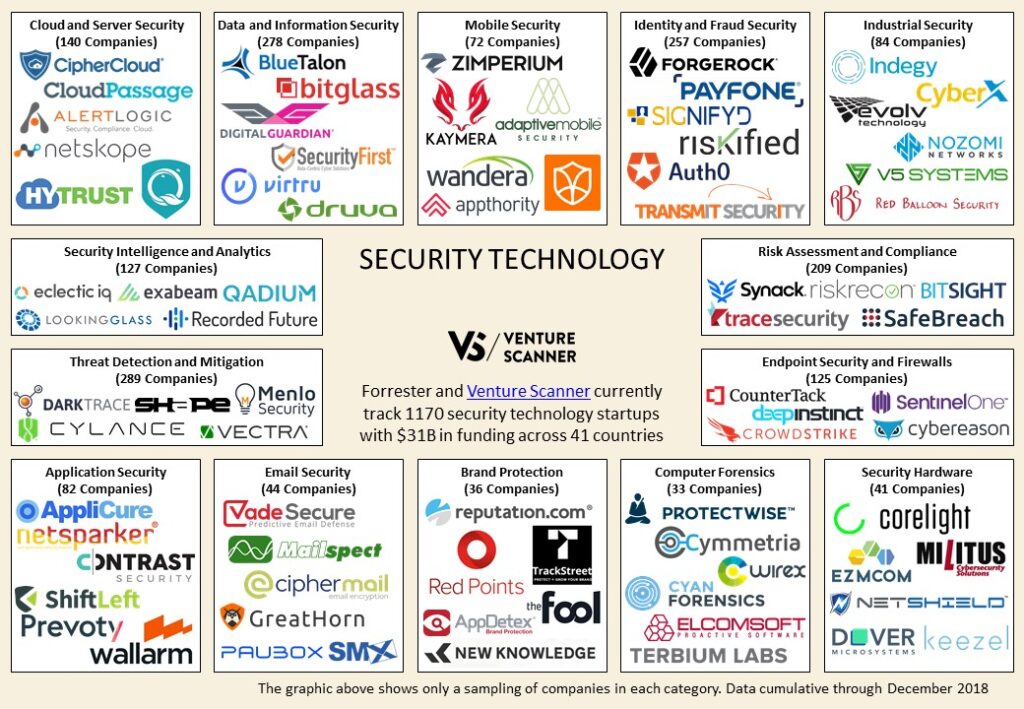 With corporate data breaches that seem all too commonplace, and a renewed regulatory focus on consumer privacy, it should come as no surprise to anyone that security technology is now big business. Thankfully, my colleagues Andras Cser, Martha Bennett, Heidi Shey, and Enza Iannopollo recently published some great research to help you sort through the chaos, manage your risk, and make wise investments. Here are a few highlights from those reports:
A new crop of 

blockchain identity technologies will create new paradigms in identity verification and access policy enforcement

. These new solutions are poised to disrupt the field of identity and access management. See our New Tech: Blockchain Identity (BCI) Management, Q1 2019.
Common communication methods for employees and clients can expose any enterprise to the risk of eavesdropping, data breaches, and noncompliance. If you're looking for new solutions in enterprise-grade secure communications, this is a must-read report: New Tech: Secure Communications, Q4 2018.
The EU's General Data Protection Regulation (GDPR) is undeniably the most dramatic change in data protection and governance in the past 20 years. Looking ahead, many jurisdictions around the world are using GDPR as a model for their own regulations as an emerging pool of software startups bring new solutions to market. To see who they are, check this out: New Tech: GDPR And Privacy Management Software, Q4 2018.
Be sure to watch for more Forrester New Tech spotlights to learn about what's happening in the world of VC-backed emerging technology across industries. And if you haven't listened to it yet, see our recent What It Means Podcast, where I am joined by Forrester CMO Victor Milligan and Venture Scanner CEO Nader Ghafarri to discuss how corporations can better engage with chaotic startup ecosystems.