Predictions 2024: An EX Recession And An AI Revolution Reshape The Future Of Work
Far from being the "roaring '20s" that everyone hoped for, the 2020s have so far been turbulent times. In 2023, employees faced several challenges: Inflation eroded their buying power, prompting them to revisit compensation with their employers; return-to-office mandates required that they adjust to the new world of hybrid work; and climate impacts, wars, and other macro events played their predicted role among the four shocks reshaping where and how employees worked. Meanwhile, their employers' overall commitment to employee experience (EX) also came into question, a trend we believe will accelerate in 2024. As a result, employees engaged in strikes, walkouts, negotiations, and non-adherence to some of their employers' policies.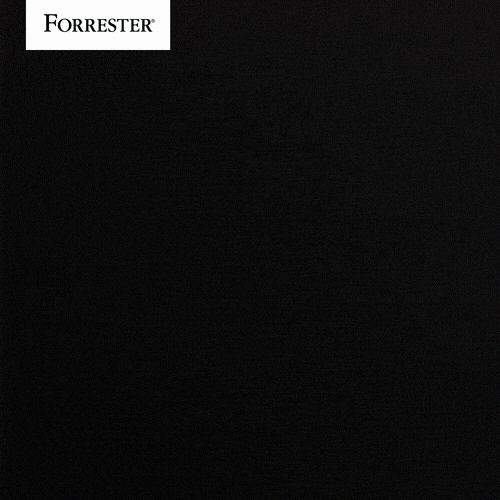 But it wasn't all bleak. Generative AI lit a fire of innovation under a previously fallow artificial intelligence market. In 2024, employees and employers both stand to benefit: Employees will be empowered with new generative AI-based tools, such as Microsoft 365 Copilot or Google Duet, that help them make rapid progress toward their work goals while their employers simultaneously tally the productivity benefits. They'll need to invest in new skills for people and leaders to succeed, but AI promises to raise EX and drive growth at the same time.
In 2024, we see more turbulence but also opportunity. We predict that:
Organizational DEI investments will fall from 33% in 2022 to 20% in 2024.

Exemplifying the upcoming EX recession, diversity, equity, and inclusion (DEI) programs will see disinvestment: The percentage of companies that funded a DEI function with an endorsed strategy and personnel dropped from 33% in 2022 to 27% in 2023; we predict that this number will fall to 20% by the end of 2024 in the wake of cuts that disproportionately affect DEI teams. As a result, too many companies will default to "check the box" efforts such as heritage days, leading to performative — rather than substantive — DEI programs.

Employee engagement and culture energy will decline again.

Two key metrics dropped between 2022 and 2023 globally: Employee engagement fell from 41% to 37%, while culture energy fell from 63% to 59%. Both measures had increased between 2021 and 2022 but turned down in 2023 due to issues like return-to-office mandates and compensation disputes. We predict that 2024 will see continued decline, with employee engagement dipping to 34% and culture energy to 55% globally.

AI will cause mischief in recruiting.

AI injects both

magic and mayhem

into the future of work, and in 2024, we will see both impacts in talent management and recruiting — but particularly for the latter. Heavy use of AI tools by both candidates (to spam potential employers with cover letters) and recruiters (to sift through vast numbers of applicants) will lead to misconnections, mischief, and mayhem: At least one well-known company will hire a candidate who doesn't actually exist, and at least one well-known company will hire a candidate for a

job

that doesn't actually exist.
Each of these predictions contain notes of warning but also present opportunities. Leaders who buck the "EX recession" trend stand to gain tangible benefits: By developing a mature EX program, your organization can drive higher productivity, lower attrition, and more creativity. And leaders who invest in, rather than shying away from, AI recruiting and skills intelligence can increase the adaptiveness and competency of their workforce.
Read our full report, Predictions 2024: The Future Of Work, to get more details about each of these predictions, plus two more of our predictions for 2024. Set up a Forrester guidance session to discuss these predictions and to plan out your 2024 future-of-work strategy. If you're not a client yet, you can download our complimentary Predictions guide, which covers our top predictions for 2024. Get additional complimentary resources, including webinars, on the Predictions 2024 hub.
Related Forrester Content