Retailers, Take A Reindeer's Eye View Of Loyalty This Holiday Season
During the chaos of the end-of-year holidays, retailers should leverage their loyalty programs to drive sales in a fiercely competitive environment. According to Forrester's Retail Topic Insights Survey, 2023, 26% of US online adults say their membership in a loyalty program motivates them to use a retailer that they have purchased from before. What's the significance of this during the holiday season? Holiday shoppers rely on programs to help ease the financial burden of the holidays: 71% of US online adults say that instant discounts are an important reason for joining loyalty programs.
But retailers looking to maximize the impact of their loyalty marketing efforts this holiday season must look beyond promotions, offers, and discounts in a loyalty program.
Instead, brands must also look to loyalty initiatives across the entire customer lifecycle. Traditionally, brands focus on fostering loyalty post-purchase to improve customer retention, enrichment, and advocacy. But brands that use loyalty tactics across the lifecycle will see improved customer engagement, deeper customer relationships, and an increase in customers' perceived value of the loyalty program. Specifically, brands should infuse loyalty into customer moments:
Pre-purchase. When prospects discover and evaluate your brand, products, and services, marketers have a key opportunity to lay the foundation for future loyal customers. Retailers should promote their authentic brand values: Data from Forrester's Consumer Trust Imperative Survey, 2023, shows that nearly half of US online adults favor brands with values aligned to theirs against similar competitive offerings. For example, brands might match customer donations to a seasonal charity to encourage shopping and give back to the community.
At-purchase. Get the eggnog out and celebrate — you've turned a prospect into a customer! But this is a critical moment to show new customers the value of their loyalty in the future. Set up the customer to continue engaging with your brand after the holidays by seamlessly enrolling customers in loyalty programs when they purchase products online or in-store, or offer priority delivery to new and existing loyal customers to get holiday orders where they need to be on time.
Post-purchase. This is a more familiar muscle for retailers to flex, but 30% of US online adults who belong to loyalty programs say that they frequently forget to use them and 28% say that they belong to too many loyalty programs. Make your program stand out by engaging customers through methods such as gamification or facilitating peer connections in online communities. Customer referral programs have become an increasingly popular way to engage customers while also acquiring new customers. Whatever engagement tactics your brand employs, take the time post-holidays to remind customers of the value of their past and future loyalty.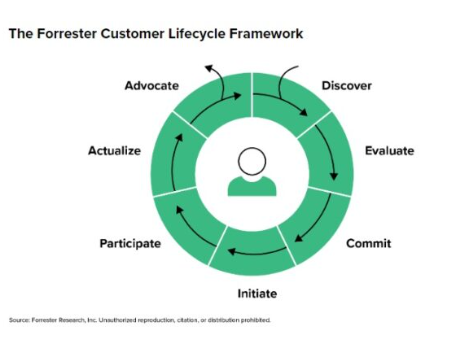 Questions? We'd love to help you with your loyalty initiatives. Connect with us by scheduling an inquiry or guidance session! In the meantime, happy holidays!