Seven Ways to Rock Demand Creation with Artificial Intelligence
Artificial intelligence (AI) continuously learns about buyer preferences, context and intent and uses that knowledge to make decisions and predictions that drive conversions and pipeline
B2B use cases for AI include prioritizing prospects, intent monitoring, tactic and message matching, lead scoring, forecasting and customer retention
Marketing leaders need to think about operationalizing AI across the demand function
Artificial intelligence (AI) is topping the charts as a hot topic for this year, and its fan base is growing. Embedded in the sales and marketing technology stack, the AI capability is continuously learning about buyer preferences, context and intent, and using that knowledge to make predictions and decisions that help drive conversions and pipeline.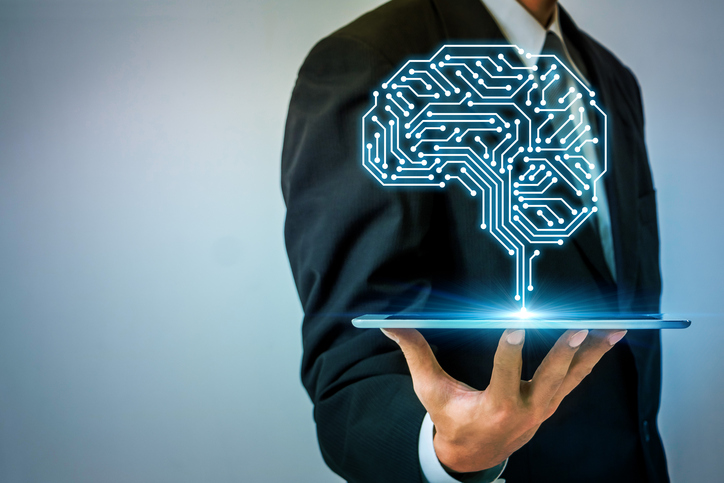 B2B marketers must understand how the decisions made and acted upon by artificially intelligent agents will integrate with human decisions and actions, both in planning and execution. Some B2B use cases and tasks for AI include smart segmentation, prospect prioritization and sourcing, intent monitoring, content discovery, tactic and message matching, contact engagement, opportunity scoring, sales performance management, forecasting and customer retention.
Here are seven ways we think B2B marketers can use AI to become demand creation rock stars:
People Are Strange: Personalization. Delivering the right message at the right time to the right person requires a multi-channel strategy that addresses the complexity and opportunity in designing and building a personalized experience at scale. AI helps deliver a meaningful experience throughout the buyer's journey, leveraging explicit, implicit and augmented data sources and contextual inputs to make predictions and decisions for each contact in the database.
Come Together: Tactic Matching and Optimization. B2B marketers must determine not only the best message or offer for a buyer to receive with each interaction in the buying journey, but also the most appropriate delivery mechanism based on fit, preferences, buying stage, intent and goal. Tactic matching and optimization helps marketers meet buyers where they are, according to previous interactions and known information gaps (thanks to AI), and deliver the content most likely to drive response and conversion.
Ace of Spades: Creative Optimization. An extension of personalization, creative optimization allows marketers to adapt the treatment of a tactic — the content and its delivery — to what is known and/or predicted about the individual buyer. This includes imagery, copy, language and tone, interactive content, offer, placement, delivery mechanism and adapting on the basis of inputs such as profile, buyer's journey stage, previous interactions, device, location and timing. AI also enables sophisticated multivariate and A/B testing scenarios as it continues to learn about content in relation to individual journeys and their outcomes.
More Human Than Human: Conversations. Despite the philosophical debate of whether a true conversational AI exists yet today, AI is powering 1:1 chat conversations at scale for B2B organizations. Chatbots are used to answer questions, provide support and drive deeper engagement on the Web site. Some AI-powered tools like Conversica also facilitate conversations outside the chat window, assisting lead development functions with tasks such as appointment setting and confirmation through email conversations. With the growing adoption of voice interfaces, voice assistants and voice-to-text applications to perform searches and interact with results, search behavior is also becoming more conversational.
You Really Got Me: Translation. For B2B marketers, localization and translation strategy must address everything from the Web site to campaign creative to product documentation and corporate communications. Translation is the precise literal transfer of text from a source language to a target language – a task that AI can automate and accomplish in real time. Many sales force automation and customer support platforms are natively integrating with AI-powered translation tools, and social media sites and search engines provide an auto-translate feature or serve language based on location.
Brave New World: Language and Content Generation. AI and natural language generation (NLG) may be used to generate new content, whether it's in smaller bits such as email subject lines and social media posts, or longer bites like articles and document summaries. NLG technologies produce language and narrative content from data inputs in everything from basic tasks such as translating numeric expression into text, to advanced NLG tasks requiring domain knowledge and contextual understanding. Practical applications of NLG for B2B marketers include producing derivative content and leveraging AI-powered analysis and communication skills to provide marketers with deeper insights into analytics data.
Everything Zen: Personal Productivity. The use of AI for personal productivity has implications for B2B marketers, too. AI apps are available for triaging and prioritizing email messages based on a variety of signals, and language tools improve grammar and match tone and style to audience and purpose. Available talent can be matched to a job for creative projects or HR recruiters. Our personal and professional lives intertwine as we're somewhat intelligently matched to peers in professional networks and communities, influencing the interactions and content displayed in those spaces.
Welcome to the Machine: Operationalizing AI. Despite all the noise, AI isn't a one-hit wonder. B2B marketers must think about operationalizing AI across the demand function to gain maximum value from artificial intelligence as a technical capability and as a knowledge asset. AI won't be replacing human marketers anytime soon, but it can make us better at what we do.
Where and when will your demand creation organization benefit most from leveraging AI? Find out in our e-book Digital Marketing Transformation: Charting a Digital Roadmap.