Uberflip Acquires SnapApp: What It Means To B2B Marketers
Remember when saying "content is king" was all the rage and B2B marketers got excited about content marketing?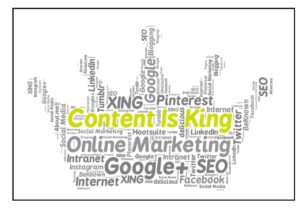 It turns out that marketing your ideas and product information via content only works if prospects and customers interact with that content.
I've spent time showing why B2B marketers continue to miss the mark when it comes to creating content that buyers find interesting and engaging:
So why would I find two startups combining to help marketers use content more effectively exciting?
Because this move shifts the focus off selling productivity and workflow tools aimed at helping marketers (and their agencies) write more blogs, shoot more video, and craft more documents — and onto activating that content in ways that make it more relevant and personalized to business buyers.
Activation Is The New Black In B2B Content Marketing
My colleague Ryan Skinner and I debated how to weight the "activation" criterion in the Forrester Wave™ evaluation on B2B content marketing platforms that we published in May (subscription required). We felt strongly that, as business buyers direct their purchase investigations along digital routes, B2B marketers will need tools "that deliver value close to where the content gets uses — by sellers and customers."
We predicted that a new generation of content marketing platform (CMP) solutions would arise "where delivering customized messages and experiences to more precisely targeted markets and accounts becomes more important than planning and tracking assets." Uberflip and SnapApp together is a positive step in that direction.
Next-Generation CMPs Loom On The Horizon
It is a waste of time to look for technology that will simply help marketers produce more content or personalize it in unimaginative ways. If you are in the market for a content marketing technology today, you should consider providers that:
Help sellers create engaging, relevant experiences at scale. SnapApp completely revamped its offering during the last 18 months to make it easier for marketers and sales reps to use. By embedding questions and answer choices in PDFs, blog posts, HTML, etc., the new SnapApp helps them better understand buyers by asking prospects/customers questions as they browse or binge on content. Uberflip recently introduced audience intelligence capabilities that help marketers infer visitor interests and needs based on content browsing patterns. With SnapApp, they will soon be able to also ask direct questions to get an even better handle on what visitors want to see — and improve their customers' ability to serve up more relevant content at scale.
Analyze the impact that content assets have on buyer demand and conversion. A combined Uberflip and SnapApp offering will help marketers and sellers understand not only what content engages buyers but how far they engage with it and which types of questions catch their attention along the way. Gathering this richer data, and combining it with customer relationship management (CRM) and external browsing patterns, will make it easier for marketers to understand what content — and messages, information, and experiences — really work to build audience and interest and which types to stop producing.
Orchestrate content delivery to create differentiated customer experiences. Giving prospects an accurate portrayal of your unique customer experience starts with content that changes dynamically as they engage with it. SnapApp's technology will move Uberflip more in this direction. It will also help marketers and sellers collect valuable bits of information that can further personalize the buyer's journey and align their activity to the customer's needs, not just their quarterly goals. Seismic acquiring Percolate also shows that orchestrating delivery is essential but, in this case, particularly by giving reps more relevant, flexible content with which to engage prospects.
What Does This Mean?
This acquisition will help Uberflip users improve content personalization and recommendation at the point it matters most — when it's in front of potential buyers, existing customers, and sellers. Uberflip customers should expect to see this capability enter the product line anywhere from six to 12 months from now. SnapApp customers should ask Uberflip whether a lower-cost, more streamlined version of the combined platform is in the cards.
Categories