VivaTech 2022: From The Metaverse Hype To Green Tech Solutions
Paris was the center of innovation and technology last week.
The 2022 edition of VivaTech in Paris was a great success with more than 90,000 in-person visitors and 300,000 digital connections. It has become the largest technology and innovation event in Europe with CEOs, C-leaders, VCs, and startups attending from all over the world.
If I had to sum up my key takeaways from the event in two themes:
The metaverse was all over the place and overhyped. There were lots of great VR demos, especially when it comes to training with Uptale or Reality Academy. Meta's booth was unsurprisingly all about the metaverse with demos of Horizon Workrooms. LVMH has started to share some perspectives on how they want to invite their VIP clients to exclusive experiences in the metaverse. Even the Ukrainian president's hologram appeared at VivaTech. NFTs were getting buzz via Binance, not to mention lots of conference discussions about Web3. After Bloomberg claimed the metaverse will reach $400 billion by 2024 (in two years?!), McKinsey announced during VivaTech its prediction that metaverse spending will total $5 trillion in 2030. To me, such stats are just fueling the hype because it truly depends on what exactly we are counting. No, the metaverse, NFTs, and Web3 are not the same thing. And yes, there is no doubt that, moving forward, experiences will be more immersive and more invisible. But as my colleagues have explained, the metaverse does not exist yet and will emerge in three phases over the next decade.
Sustainability was THE buzzword, but green tech is not THE solution. Most booths, starting with Google's, were showcasing what they do for the planet. Let's be honest: There was a lot of greenwashing — even if most players are greenwashing without even knowing it. A recent survey of 1,100 C-level leaders showed them ranking sustainability/climate change as the number one most disruptive factor for business in Europe (on par with changing consumer expectations) — far ahead of Asia or North America. The good news though is that there were a lot of innovative startups promoting sustainable solutions. The French Tech association promoted the Green20. There was lots of hope that technology will help identify new carbon capture solutions or innovate for the low-carbon economy, but let's be realistic: High-tech is not THE solution; it is just one of them. Firms will have to redefine their innovation ecosystem to make it sustainable, considering the impact of limited resources, the economics of the circular economy, and the principles of frugality when innovating. A new consumption paradigm and a deep sustainability transformation among firms are required to truly move the needle.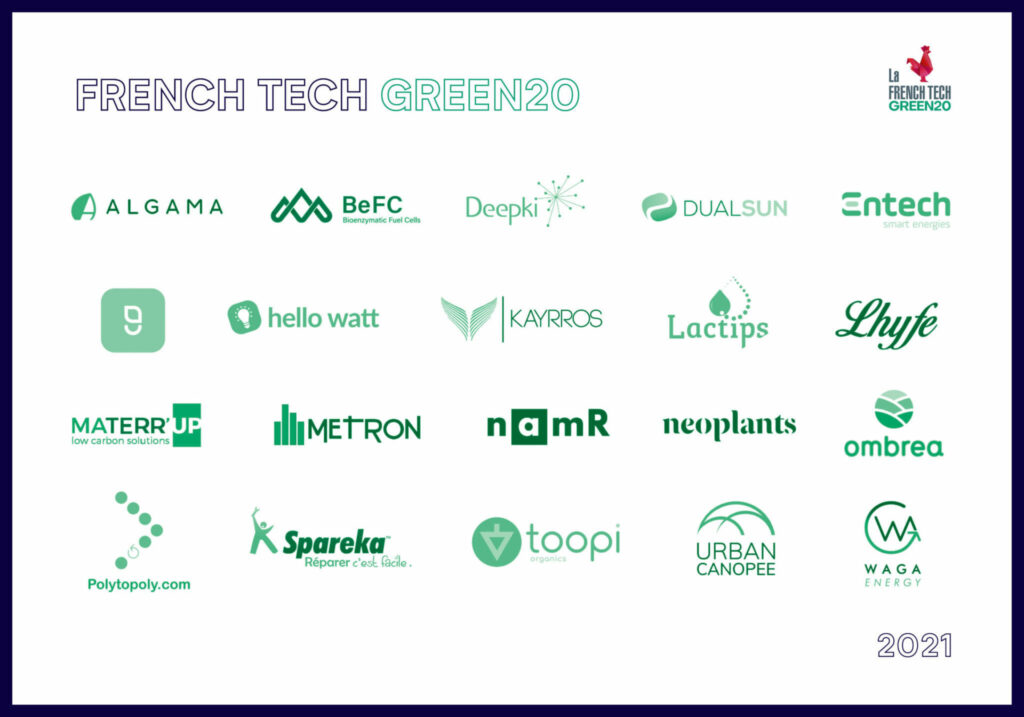 Interestingly enough, EcoVadis, the sustainability rating company, raised $500M to bring more ESG to the supply chain and became the 27th French unicorn. French President Macron visited the VivaTech show and set the objective of having 25% of green unicorns among a new objective of 100 unicorns by 2030. More than a year ago, I published a blog post explaining that the French Tech ecosystem was booming but that political and business leaders in Europe had to act boldly in the next five years; otherwise the European digital economy would die slowly. I insisted in particular on the fact that:
European startups still depend too often on US investors or end up being acquired by US firms. This is still the case, and more than ever a European Nasdaq would help.
European entrepreneurs have to be bolder — take more risks and shoot for global leadership.
European leaders at larger firms struggle to drive enterprisewide transformation.
Fast forward, a lot of progress had been made. According to GP Bullhound's "Titans of Tech" report, there are now 283 unicorns (10 times more than in 2014) and 37 decacorns like Klarna and Revolut in Europe. European industrial leaders are starting to embrace disruptive technologies and aim at becoming B2B platforms, even though Europe is still missing a cloud-based solution. With the Digital Markets Act, the European Commission made the bold move to more drastically regulate the digital competitive landscape, even though the antitrust regulation must move faster from protectionism to innovation.
Once again, let's try to step back. There is lots of hype and fascination for unicorns and decacorns. Don't get me wrong: It matters for Europe to finance innovation and to accelerate faster, but this is not the panacea. The key challenge remains to accelerate simultaneously three business transformations around clients, digital, and sustainability.
For more information on sustainability transformation, clients can read this report or schedule an inquiry.