Adapt Your In-Person B2B Event Strategy Or Lose Audiences
In-person events are an essential part of an integrated event mix, but attendance levels are down when compared to pre-pandemic levels, and macroenvironmental changes over the past three years have changed in-person events forever. 2022 saw a precipitous increase in event costs, with the average cost per attendee around 25% higher compared to 2019. At the same time, over a third of marketers have an event budget that is still lower than in 2019. Changing work habits brought about by the pandemic, and growing concerns around environmental sustainability, mean that attendees are more reluctant to travel now. And perhaps most significantly, the next generation of "digital native" event attendees have arrived, demanding new and more digital event experiences.
Given this complex and dynamic environment, marketers must adapt their in-person event strategy in four ways or risk losing audiences.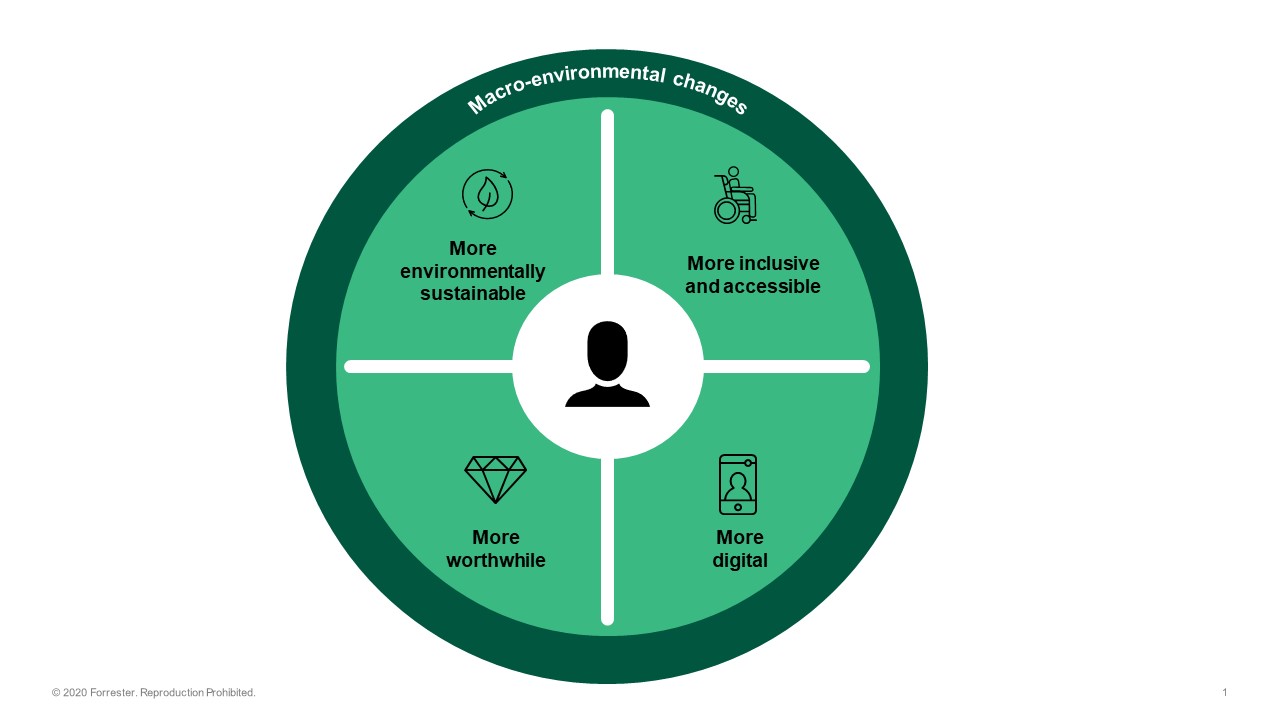 Make in-person events more valuable experiences. Plan a new audience-centric event mix incorporating more smaller, regional events and fewer large, tier-one-style events. Networking and connection-building opportunities should be at the heart of your in-person events, as this is what attendees value the most. Marketers should also take a more considered approach to location and look for different options that will entice attendees to travel. Are there also opportunities to offer experiences based on the location? Is there a local food scene or unique cultural experiences that you can build into the event agenda?
Take a digital-first approach. In-person events have suffered from a lack of digitization, but with changing attendee demographics and the imminent deprecation of cookies, marketers need to prioritize opportunities to integrate more digital touchpoints. Done well, this delivers valuable first-party data, enhances the attendee experience, and extends the event impact.
Commit to sustainable practices. In our consumer lives, we expect brands to behave responsibly, yet less than half of B2B marketers currently consider environmental impact when planning and executing their events. Marketers should plan their events with a circular economy philosophy, reducing pre-event procurement, running events more sustainably, improving post-event waste management, and measuring the overall impact.
Ensure that all attendees feel welcome. Successful in-person events bring attendees together to connect, interact, and share knowledge. For this to work, marketers must place DEI (diversity, equity, and inclusion) at the forefront of their event planning and execution by considering the physical, emotional, and business-value needs of attendees.
Forrester clients can schedule a guidance session or inquiry to access frameworks and discuss best practices in adapting their B2B events in these four areas. I'll also be presenting on this topic at Forrester's B2B Summit EMEA, 9–11 October at the InterContinental London, and look forward to meeting many of you there in person!