Auto Manufacturers Need Better Design To Stop Failing Customers
The 2022 Paris Motor Show (Mondial de l'Automobile) disappointed, both because of the absence of major manufacturers but, above all, because of the lack of a long-term strategy that looks beyond ownership of a vehicle and explores sustainable solutions.
While Electric Cars Are Greener, They Are Not The End Solution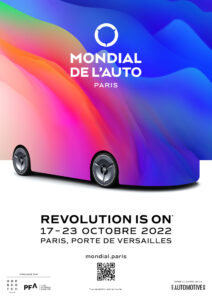 With the ban of fossil-fuel engines by 2035, the European Parliament is forcing auto manufacturers to accelerate their efforts toward a greener industry. The car industry is answering with a massive shift toward electric for personal vehicles, calling it a revolution. From a customer perspective, this results in offerings that are either more expensive SUVs, betting on bigger batteries for bigger range … or smaller urban vehicles, betting on short daily commutes. But this only postpones issues for later: While electric vehicles don't emit CO2 in use, their batteries use rare components that are not green to extract; furthermore, charging infrastructures are not ready for a fully electric European fleet, and smaller individual vehicles won't solve urban traffic issues.
Auto manufacturers need to invest in better design skills, and particularly in circular design, to rethink where the industry should go. Innovation in the automotive space will come from those daring to surf a different wave than the one of the dreamy image of freedom and status that comes from owning a car. Making that change — moving away from being reactive to regulations to being proactive in finding a new path for the industry — can start with leveraging digital capabilities in a new paradigm. Who will lead the way?
Better Driving Experiences Require Better Design
While cars are more and more connected, and manufacturers pride themselves on embedding more lines of code in a car than in an airplane, their digital experiences are not yet looking beyond ownership. The name of OEMs' mobile apps says it all: My Audi, My BMW, My Alfa Connect, My Renault … and currently, customers feel that those experiences are not up to par. Our recent study on the value of auto manufacturers' mobile apps reveals that up to 26% of customers choose not to install their car manufacturer's app because they don't match their needs or offer a poor experience.
In addition, customers are changing behaviors, adopting car-sharing services. And for OEMs, the relationship to those new car users is still to be invented. Auto manufacturers need better design to stop failing customers and rethink experiences in a new perspective. They need better design to understand what the change from a one-to-one relationship to a one-to-many means for them, as well as what moving from a single owned vehicle to a shared one — that is also interacting with other modes of transportation — means. It is a much more complex design challenge that requires mastering systems thinking.
If the current players keep failing customers with subpar experiences and do not quickly shift gears to tackle this complex design challenge, others will do so … and will win customers over to their side.
Interested in knowing more or sharing your thoughts? Get in touch with us through our inquiry or briefing systems.
Related Forrester Content