European Businesses Must Redouble Their Recovery Efforts For 2021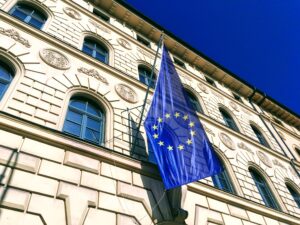 Hopes of a speedy return to normal for European businesses by 2021 have been dealt a blow by the slow vaccine rollout across the EU. And although the UK leads Europe in terms of its pace of vaccine rollout, Brexit challenges remain. In the US, the recovery, boosted by a swift vaccine rollout, is gaining steam. China, meanwhile, was the only major economy that reported growth in 2020 — and is gaining further strength in 2021.
Europe is at risk of losing out to both the US and China during the recovery phase, with potentially long-term detrimental consequences for the relative strength of Europe in the global economy. For the job market in many European countries, this means ongoing weakness in 2021 and possibly beyond. 2021 will be a challenging year for European consumers and businesses alike.
Through 2021, European countries will move at different speeds, forcing companies that operate across Europe to design and implement strategies and policies that will vary significantly from one country to the next. 2021 will be a year of hybrid experiences and growing fragmentation.
Yet all European businesses must start preparing for a post-pandemic world. They need to target emerging business growth opportunities, devise a policy for hybrid remote and office working, and plan a way to return to business travel. Boosting employee experiences and employee engagement plays a central role for these endeavors.
The report "A European Perspective On The Future Of Work For 2021" helps European business and tech leaders optimize their post-COVID-19 strategies, including getting back to the office and preparing for the start of business travel.