Money For Nothin' And Stocks For Free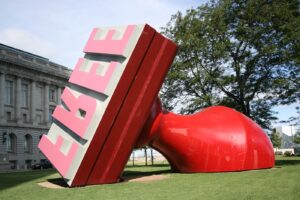 Inspired by Amazon Prime, JPMorgan Chase rocked US retail investing last month by introducing You Invest, a digital investing service now available to nearly 50 million people who already use the Chase app or website. What customers receive is based on the depth of their relationship with Chase:
Everyone gets 100 free trades in the first year.
Premier checking account holders get 100 free trades every year.
Sapphire Banking (its new premium banking service) and Private Clients always get unlimited trades
What Does This Mean?
Looking at the tiers offered, You Invest is a "relationship" play to grow the Chase customer base by:
Providing a vanilla digital investing platform for younger, first-time investors who are "digital-first."
Expanding relationships with its best customers by providing free trades and then cross-selling more profitable products to them under the broader Chase umbrella.
In response to this news, shares of online discount brokers E-TRADE and TD Ameritrade dropped, as potential loss of income from commission revenue puts more pressure on these firms to find revenue elsewhere. Notably, 35% of TD Ameritrade's revenue consists of trading commissions.
But . . . Is You Invest Really Going To Attract Customers Away From Discount Brokers Such As E-TRADE And Ameritrade?
Price is just one factor alongside service and product depth in retail investing. One-third of trades at E-TRADE and TD Ameritrade are derivatives and options trades, which by nature require a more complex platform justifying the $6.95-per-trade cost for more sophisticated investors.
You Invest's initial trading options are relatively simple. It only offers trading of US-based stocks and ETFs, which are popular for newer investors — indicating the investor segment targeted for You Invest.
JPMorgan Chase probably won't release any results until its Q3 earnings call. The key questions are:
As investors still want some human interaction when it comes to financial advice, how will this new service mix in with JPMorgan Chase's financial advisors?
What will be the response by Chase's target segment of younger, mainstream investors?
How successful will the bank be cross-selling other products to its You Invest customers?
What Else Will JPMorgan Give Away For Free?
Beyond You Invest, J.P. Morgan is also set to launch its own automated investment services (AKA a "robo-advisor") in early 2019. If that service is also free, it will disrupt yet another part of the retail investing world.
Read more in my latest report here on how the wealth management industry is transforming and the key actions that digital business strategy teams must take now to remain relevant.