Predictions 2024: Healthcare Organizations Will Get Ahead By Forging New Paths
As 2024 approaches, economic uncertainty, slowing digital startup investments, persistent staff shortages, cybersecurity risks, and insurers redefining relationships with members complicate an already complex ecosystem. In response, healthcare organizations (HCOs) will look to expand technological capabilities and explore nontraditional avenues to help them navigate these complexities. Creative partnerships and nontraditional approaches to meet consumer needs will carry progressive HCOs through the muddled mess. Establishing innovative strategies and building new relationships will help some of them come out on top by providing consumers and clinicians superior experiences.
Here's a preview of what we predict for healthcare in 2024: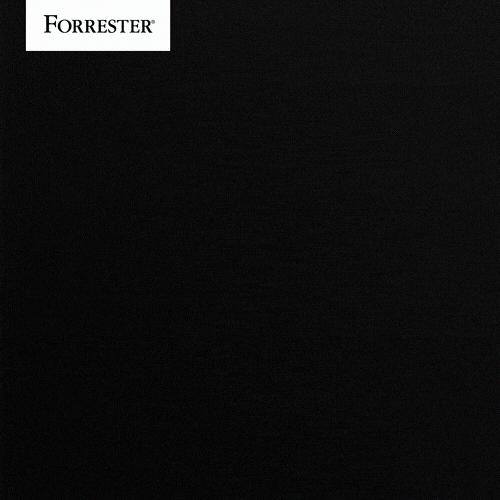 Smart tech will become more accessible for health systems. Health systems are hiring more tech-savvy employees and making room in their budget for tools that augment employee responsibilities. Ambient intelligent solutions, for example, and other smart technologies are becoming more accessible and easier to integrate with existing platforms. This will offer some relief to exhausted clinicians and assist with efforts to improve patient safety.
Health plans will include nontraditional benefits to address members' basic needs. Food insecurity derives from accessibility (such as having transportation to go shopping), not just from affordability. Health plans recognize this barrier and have begun providing grocery deliveries to help members manage their overall health. They also offer transportation to and from appointments, and even to gym visits, for some members. As health plans leverage quantitative and qualitative research methods, they will be able to identify the benefits that improve KPIs, health outcomes (including addressing social determinants of health), and member loyalty.
Medical deserts will permeate an overwhelming number of counties in the US. Assuming that medical deserts are only in poorer, rural parts of the US is misguided: Numerous specialties have been hit with staff shortages in unprepared urban regions; the volume of patients who have public health insurance and low reimbursement rates has increased; dated hospitals have become unsafe spaces to deliver care; and policies regarding healthcare issues deter providers from working in some states altogether. To expand access to care, health systems will need new methods of managing care delivery, lowering costs of that care, and convincing policymakers to enable doctors to practice everywhere.
Cyber attacks will continue to increase and impact patient safety. Hackers target HCOs because they are acutely aware that any disruption to a health system is a matter of life or death. This places a sense of urgency on the health system to get control and allows hackers to demand high ransoms. Forrester's Priorities Survey, 2023, revealed discrepancies in HCOs' stated top priorities and their actual planned cybersecurity investment over the next 12 months. In an increasingly digital and internet-of-things-enabled delivery system, these gaps expose patients to unnecessary risks. HCOs need to take proactive, aggressive steps to increase cybersecurity to protect patients from bad cyber actors.
To learn more about our predictions for the coming year, Forrester clients can access our Predictions 2024: Healthcare report and join our team for a webinar on January 25.
If you aren't yet a client, you can download our complimentary Predictions guide, which covers our top predictions for 2024. Get additional complimentary resources, including webinars, on the Predictions 2024 hub.
Related Forrester Content