Summit 2020: AI Can Heighten Your Senses, But Don't Let It Reduce Your Common Sense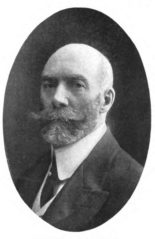 Artificial intelligence can generate a lot of insights and recommendations — a lot. But it can't generate common sense, or empathy, both of which need to be applied in high doses in our current environment.
As I'll share in my Forrester SiriusDecisions Summit presentation, you may know more than you think you do when it comes to applying AI to great effect. With the way that AI and machine learning (ML) are being so rapidly embedded in marketing and sales technology, you may already be using it more extensively than you realize — or actually care. Because AI isn't the point, is it? Your fundamental mission to influence and persuade your prospects and clients hasn't changed. AI/ML is an effective tool to help you fulfill this mission more effectively.
I'll be sharing a half-dozen use cases that show how companies are using AI/ML for measurably more effective programs. But it's not the tech alone that makes them so effective — it's the planning and oversight that surrounds them. These are some of the best practices that I hope you'll take with you:
Think about your current programs and d

etermine where you need better visibility (

e.g., 

sales performance, top prospects) to influence action

. These are obvious starting points for AI.

Assess what 

may prevent you from l

everaging AI

. For example, do you have the processes in place to respond appropriately to the new insights you'll derive? Do you have enough clean data from which your AI-enabled tools can learn?

Don't assume you need new solutions from new vendors. 

Evaluate 

your 

current providers' capabilities and product roadmap before investing in 

anything new. Providers

'

capabilities across nearly every tech segment we cover are evolving almost daily.

Dedicate focused resources

.

 AI doesn't just get "switched on" — it requires new processes 

and a new and different level of oversight that may take some time to think through.
And what may be the most important step to follow with any new AI-enabled program: Make sure it passes the "golden rule" test. As Orison Swett Marden said, "put yourself in your customer's place." If you'd never want to receive something you are planning, then put the brakes on and adjust. Your business and your customers will appreciate it.
If you've not already registered for Summit, please do so here. I can't wait to engage with you in our virtual environment, whether it's in the marketplace, during a 1:1, or via Q&A on my presentation.
(Image source: Wikimedia Commons)