Sustainable Finance: Will Your Firm Talk The Talk Or Walk The Walk?
There's no better time than the start of a new decade to take a retrospective look at the past and reflect on what has changed and what hasn't.
Looking back, the evidence is clear. Not only has the 2008 global financial crisis exacerbated economic inequality, it has also caused a massive reputational damage to the financial services industry. And yet, despite an eruption of voices railing against the industry's failure to change its practices, it hasn't spurred financial services firms to adopt more customer-focused or sustainable business models. Over the last decade, financial services firms have predominantly focused on shoring up their profits, and a hard-sell culture has led to an epidemic of misselling scandals and a drop of trust, as well as massive fines and legal costs for financial services firms — impacting their bottom lines.
Concomitantly, the past decade also witnessed the incredible growth of fintech. High margins and accumulated inefficiencies in financial services have tempted entrepreneurs to innovate and disrupt that centuries-old industry. Besides, governments and regulators have often looked favorably at innovation in financial services as a way to bring more competition and efficiency to a sector tarred by the financial crisis.
We're now witnessing the seeds of a new disruption. Customers are not just demanding cheaper, faster, and more convenient ways of managing their finances. What the past decade has taught us is that increasingly empowered customers are now also examining whether the brands they affiliate with align with their own beliefs. Forrester's research shows that a company's approach to moral, social, and political values increasingly matters to its success.
Today's economic conditions, combined with many consumers' lack of financial know-how, have left millions of people struggling to make financially responsible decisions and stay afloat — and even more failing to achieve full financial well-being. Financial services firms are now under high pressure to rethink their broader purpose and responsibilities and adopt more socially responsible and sustainable business models. Governments, regulators, and shareholders demand higher standards and mandate financial services firms to better serve and protect customers.
When it comes to sustainable finance, many financial services firms already play an important role in enabling more environmentally responsible practices on the part of their customers, phasing out fossil fuel financing, offering green bonds to retail investors, or providing energy-efficient mortgages. However, committing to sustainability also means committing to the sustainability of the business itself and promoting a stable financial services sector to create jobs, improve customers' financial health, and support responsible economic growth.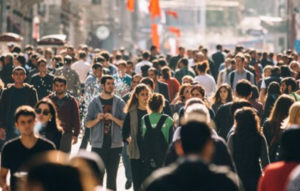 Financial Services Firms Must Invest In Customers' Financial Well-Being To Create Value And Drive Growth
Promoting customers' financial well-being is a great opportunity for financial services firms to respond to the ever-increasing number of values-based consumers, boost customer advocacy, and drive growth. To position themselves as trusted advisors and gain customers' loyalty, financial services firms need to build a financial well-being program and plan around three aspects of financial well-being:
Financial capability: providing financial management and literacy tools that help customers manage their day-to-day finances, plan for the short and long term, make the right financial decisions, increase financial resilience, and ultimately achieve their financial goals.
Financial inclusion: improving access to financial services and advice and providing better and more transparent information on financial products and services.
Financial protection: increasing protection from harm and fraud, treating customers fairly, and compensating customers when things go wrong.
A host of technologies stand ready to help financial services firms improve how customers manage their finances and plan for their future. Financial services firms will need a new approach to data management, new talent in areas such as behavioral science and design, and collaboration with fintech partners to develop innovative financial experiences and help improve the financial health of their customers.
To find out more, read my report "The Financial Well-Being Opportunity" or set up an inquiry.