The NRF Innovation Lab — Technology Vendors Aim To Revolutionize The Way Consumers Shop
Last week at the NRF 2020 Vision show, I spent a few hours at the immersive Innovation Lab exhibit that showcased over 50 "new-to-market" technologies to transform the customer's shopping experience. Aiming to make shopping an easier process, these solutions let the customer browse products strategically, experience the product before they buy, and tailor the experience and product to their needs.
I've highlighted a few customer-facing solutions that I think have the potential to change shopping across the browsing and buying experiences:
Valtech — Through a virtual reality (VR) headset, Valtech demonstrated how it helps retailers such as sporting goods seller Decathlon virtually show its products. Imagine showing shoppers in your store something large like tents and camping furniture — but without taking up all that floor space. The VR demonstration starts by asking "Where do you want to go on your adventure?" — a nice touch that allows the customer to personalize the experience by seeing the products in a forest, mountain, or desert environment. The demonstrator also told me that it makes it much easier to compare two products. Bonus: He asserted that when consumers use the VR headset to compare products, they more often buy the higher-end models of tents.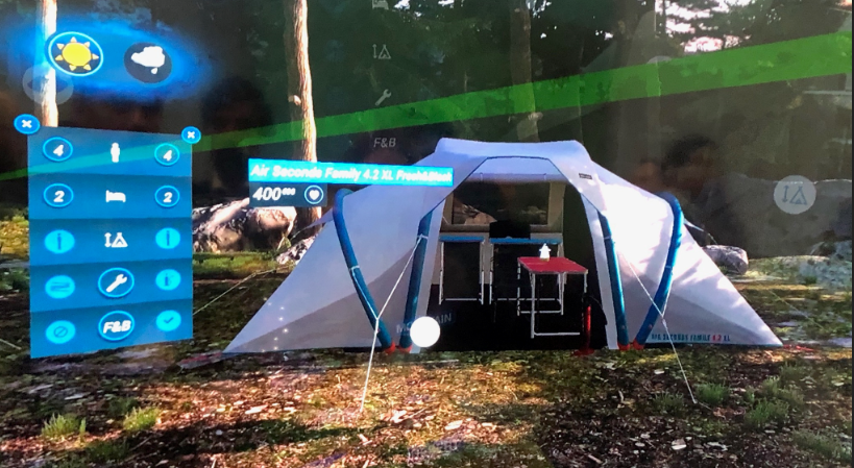 Finger Food — The Finger Food booth spokesperson discussed the company's partnership with lululemon. At lululemon, Finger Food helped develop an in-store experience where a person is fitted with monitors and then performs a workout. Based on those sensors, Finger Food profiles the person's unique movement style and recommends personalized workout apparel based on their needs.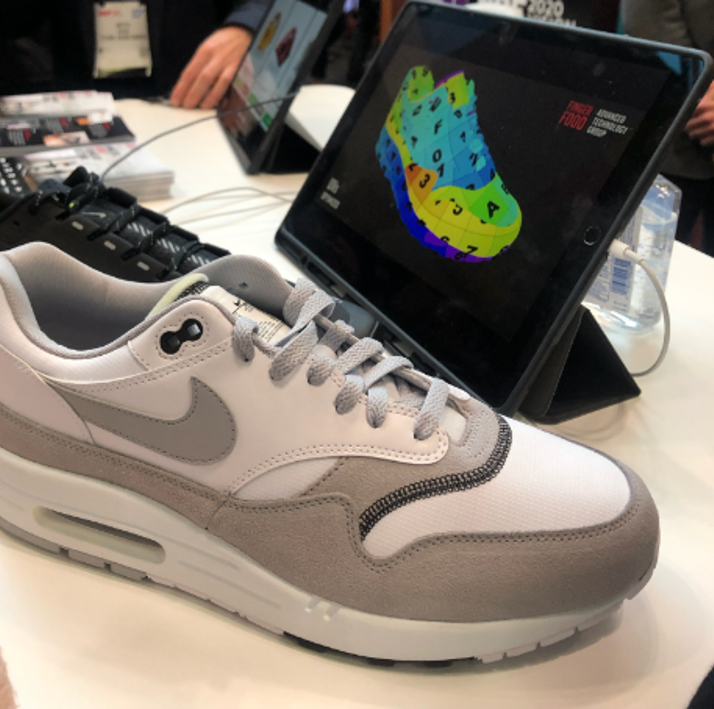 Memomi — At the Memomi booth, I was able to try on several pairs of sunglasses in the digital mirror. I buy a new pair of glasses annually and think digital mirrors could reduce the amount of time I (and many other shoppers!) spend going back and forth between pairs while shopping. The booth demonstrator showed me how the mirror can 3D-map your face and then provide recommendations based on your facial features. The company's website states that "using a physics and pixel-based algorithm, Memomi provides a realistic and personalized augmented reality (AR) experience." A few of the brands Memomi currently works with are Estée Lauder, L'Oréal, Luxottica, LVMH, and Neiman Marcus.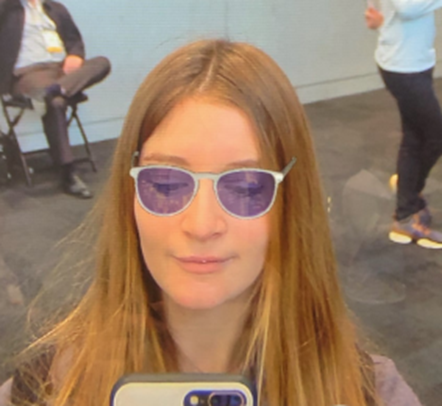 WANNABY — This "mass market" mobile AR and VR platform lets consumers virtually try on shoes, jewelry, and makeup. At the booth, I "tried on" a pair of sneakers. As I moved my feet, the sneakers readjusted. I was curious to see how the mobile version worked, so I downloaded its app Wanna Nails to try on nail polish colors and its app Wanna Kicks to try on shoes. Both apps were realistic, fun, and easy to use. These apps provide the customer a realistic try-on opportunity without having to leave their house. I am looking forward to seeing how these apps mature and how the company moves to other categories.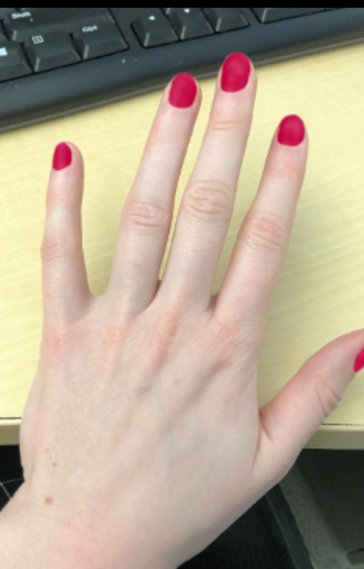 WalkOut — At the WalkOut booth, I got to see an autonomous checkout cart in action. Unlike barcode scanning, this solution uses "vision algorithms" to identify products placed in the cart or basket. The screen on the top of the cart allows for real-time customer interaction and personalized promotions and gives the retailer better customer analytics.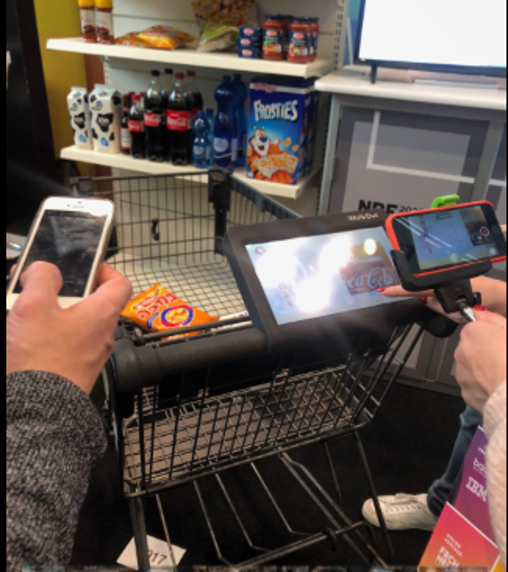 To learn more about how retailers should invest in digital store technologies, please see the report "Design Your Digital Store Blueprint For Customer Impact."