A Guide For Finserv Leaders On Building Their Financial Well-Being Program
The COVID-19 pandemic and the resulting lockdowns have severely impacted the finances of millions of customers globally. The pandemic has also changed how customers bank, get insurance, and manage their finances. In addition to these COVID-19 changes, governments, regulators, and shareholders are now demanding higher standards and mandating financial services firms to better serve and protect customers. Financial services providers need to redefine their sense of purpose, adopt more socially responsible and sustainable business models, and put customers' financial well-being at the core of their strategy to drive customer engagement, create new value, and future-proof their revenues.
We created a collection of our financial-well-being-focused research to help financial services firms understand how they can develop a financial well-being program.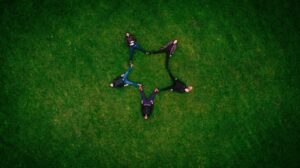 Understand Consumer Finances And Behaviors
To ensure they're developing the right products, experiences, and services to support their customers' financial well-being, financial services firms need a better understanding of their customers' level of financial resilience and attitudes toward their financial situation.
Understand Your Customers To Help Improve Their Financial Well-Being
Develop A Financial Well-Being Strategy
To help their customers achieve financial well-being, finserv executives need to develop products, services, and processes around three aspects: financial capability, financial protection, and financial inclusion.
The Financial Well-Being Opportunity
WEBINAR: Invest In Customers' Financial Well-Being To Create Value And Drive Growth
Elevate Your Customers' Financial Literacy With Engaging And Actionable Content
Use Digital Technologies To Boost Customers' Financial Capability
Financial Services Firms Must Support Vulnerable Customers With Financial Management Tools
UK Financial Services Firms Must Empower Their Customers With Better Debt Management Tools
Banks Can Improve Their Customers' Financial Well-Being By Deploying Budgeting Tools
Help Digital Banking Customers With Budgeting And Saving
VIDEO: Drive Deposits By Helping Your Customers Save
Case Study: How WeBank Became The World's Leading Digital Bank
Invest In The Right Technologies Linked To Financial Well-Being
Financial services providers are evaluating and adopting a wide range of technologies to support their financial well-being program and shape their firm's investment approach.
The Forrester Tech Tide™: Financial Well-Being, Q3 2020
WEBINAR: Firms Need New Capabilities And Partners To Develop Their Financial Well-Being Strategy
Elevate Your Design Practice
Firms can create more engaging, effective, and emotionally positive financial experiences for all customers by applying behavioral insights and inclusive design to their financial experiences.
Use Behavioral Economics To Inform Your Financial Well-Being Strategy
Banks: Infuse Behavioral Science Into Financial Experience Design To Support Customers
Wealth Management Firms Should Infuse Behavioral Science Into Financial Experience Design
The Inclusive Design Imperative: Win And Retain More Customers
VIDEO: The Inclusive Design Imperative
Gauge Your Financial Well-Being Program Maturity
Executives at financial services should assess their financial well-being maturity to identify areas for improvement, develop a strategic plan, create a roadmap, and plan investments.
The Financial Well-Being Maturity Assessment
If you have any questions or would like to know how we can help you and your firm develop your financial well-being strategy, set up an inquiry here. If you'd like to brief me about what you're doing in this area, reach out to schedule a briefing here.