Modern Marketers Must Manage Measurement
Measuring marketing performance is not just a tongue twister; it's hard work. Channel-specific metrics cause headaches, and reporting is a hodgepodge of data sources and dashboards from multiple martech and measurement tools. It's even harder to align marketing performance metrics with customer-focused business objectives, but marketers can no longer pat themselves on the back for achieving vanity metrics such as "likes," impressions, clicks, or opens.
So how do marketers measure marketing's impact on the business? How do they demonstrate their ability to drive revenue and profitability? More importantly, how do they align their metrics with their customer experience strategy?
We set out to answer these questions from our respective coverage areas. Tina covers marketing measurement and analytics, using tools like cross-channel attribution and marketing mix modeling to maximize advertising spend. Stephanie covers marketing resource management, which includes tools for planning, budgeting, and measuring marketing ROI. And Rusty covers marketing measurement and optimization for owned channels, using reports and dashboards packaged with solutions for cross-channel campaign management (CCCM) and real-time interaction management (RTIM). Our coverage areas represent part, but not all, of the measurement inputs marketers are using today; there's also traditional market research, brand measurement, social media listening, customer journey visioning, and customer feedback management to take into consideration.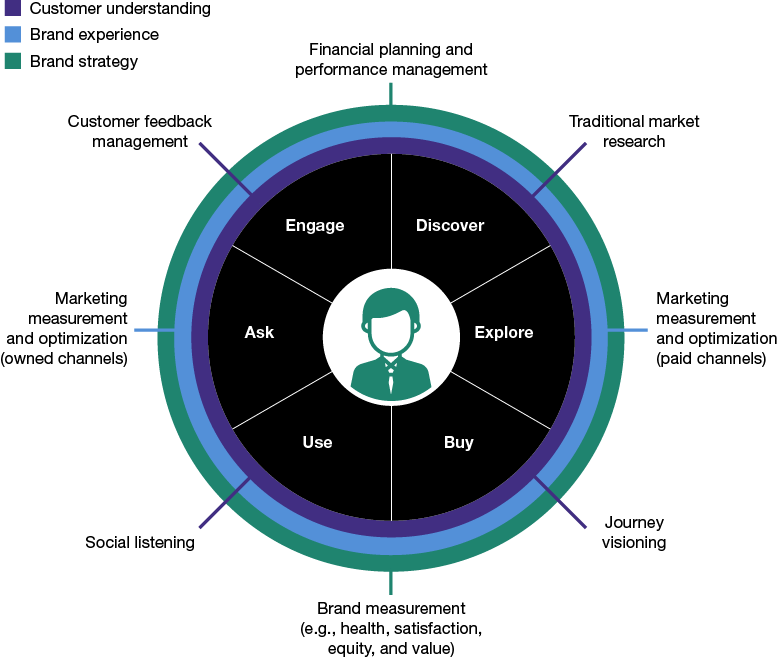 We combined our areas of expertise, and the result is our new report, "Synergize Marketing Measurement Tools To Optimize Brand Strategy." We aligned marketing's array of measurement tools with the modern marketer's three primary responsibilities: customer understanding, brand strategy, and brand experience. We then mapped measurement practices to the customer lifecycle and highlighted how each one contributes to a more holistic view of marketing performance.
We also spoke with other industry experts to see how customer data management, advanced analytics, and AI are supporting the evolution of marketing measurement. It's early days, but there are encouraging signs from across the martech/adtech vendor community with regard to investments in measurement technologies.
The report finishes with our thoughts on how you can build a customer-obsessed measurement foundation. If you're responsible for driving — or reporting on — marketing's contribution to the business, you should check out our recommendations. And if you would like to speak to any of us, please feel free to request an inquiry.