Predictions 2024: Banks Face A Boring, Yet Dangerous, Year Ahead
With 2024 looming, Forrester is publishing its predictions for what banking executives and leaders can expect in the coming year. There will, of course, be disruptions and some chaos (we'll discuss some of that in just a moment). But after a tumultuous four years, 2024 will be noteworthy in large part due to how uneventful it will be (relatively speaking). We're not predicting total market upheaval in banking, and we don't forecast the emergence of some newfangled "this changes everything" company or product. Next year could prove to be a bit ho-hum (famous last words, right?).
Threats still lurk, of course. In fact, the seeming ho-hum-ness of 2024 will make it particularly dangerous in certain ways, as banks (both old and new) risk missing the underlying shifts that will make or break their ability to achieve sustained, profitable growth for the rest of the decade (and beyond). So here is a sneak peek (and some dad-joke-level wordplay) to give you a taste of our predictions: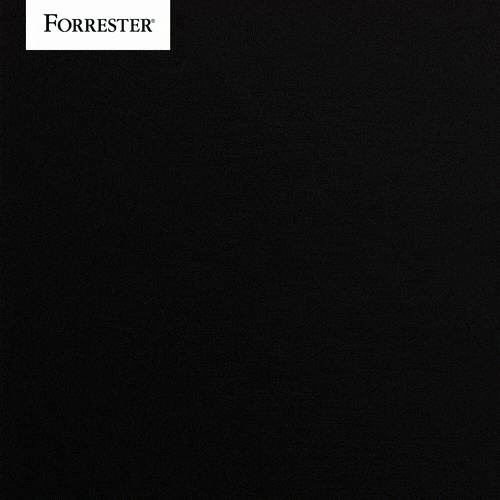 ChatGPT? More like ChatOMG!

GenAI is hotter than a baked potato on the equator, and while banks have every intention of moving cautiously, we predict that at least 10 providers will end up in trouble as the technology mistakenly exposes the firm to unintended risks. We predict that at least eight neobanks and two incumbents will find themselves in front of regulators due to a disaster caused by

generative AI

(genAI). Many banks are tightly controlling or prohibiting genAI use

as they pilot

the technology, developing knowledge, principles, and governance as they go. But a rogue employee or

third party

will operate outside controls. And with only limited governance, they will breach copyright, accidentally use consumer information, fail to offset bias, or pollute synthetic data, opening the bank up to consumer compensation claims.

Not so much a run on the banks … but a kind of "speed walk" on deposits

. As AI gets hotter, the deposit landscape will get flatter: A confluence of factors will enable and encourage customers to make incremental but consequential changes to where they keep their money. We predict a surge in savings account switching as rewards, bonuses, and other incentives lure customers away.

Open banking

, meanwhile, will allow a freer flow of funds, eroding the power of traditional banks'

business models

. Incumbent banks will need to rethink how they demonstrate value to customers if they want to grow deposits and drive loyalty.

Give a fintech a niche, and it'll eat for a year

. The past two years have seen a flood of neobanks, designed for what some call "niche segments" (often based on a target audience's identity). In 2024, we will see more than a dozen of these fintechs collapse, pivot, or get acquired (one of these widely hyped neobanks has already

failed

). But in the wake of these failures, a crop of

fintechs

— plus some traditional financial institutions (TradFis) — will design products and experiences around specific journeys that are infrequent but have a massive impact on the customer. The death of a loved one, for example, is a difficult situation that affects virtually everyone at some point, and fintechs such as Settld build tools specific to this journey. This focus on niche journeys will be part of a broader push for more

inclusive financial products and experiences

.
If you're a Forrester client, you can read our Predictions 2024: Banking report. Not a Forrester client? Download our complimentary Predictions guide, which covers our top predictions for 2024. And find additional complimentary resources, including webinars, on the Predictions 2024 hub.
Want to talk to us about these predictions? Want to tell us what you foresee for 2024? Reach out to us.
Related Forrester Content
Categories