A New Era, A New Digital Japan?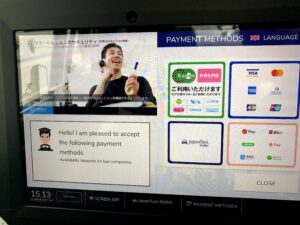 A New Era, A New Digital Japan?
On May 1, Japan will get a new emperor, and a new era — Reiwa — will begin. The transition is largely symbolic, as the emperor's role is ceremonial, but the coming of the Reiwa era also marks the end of the Heisei era, sometimes known as "the lost decades" in Japan. Over this period, Japan's gross domestic product increased by a mere 20% — compared with the 200% expansion of the US economy. Will this new era mark the beginning of a new Japan, one with a stronger economy that leverages digital and emerging technologies to tackle massive challenges like a rapidly shrinking population? No one can tell. But when I was in Japan last week working with clients, I could not help but observe some signs of digital progress:
Japanese firms are becoming less insular and more open to learning. Japanese firms used to take pride in thinking that they were the only firms worthy of comparison with US firms. However, this time around I felt that they were not only curious about innovations and insights from the US market but also very eager to learn from China and other emerging markets. My advisory sessions about digital innovation best practices from Chinese companies generated a lot of interest.
The cashless economy is accelerating. Just five years ago, you could not expect to pay for a taxi in Japan with a credit card, let alone using mobile payments — which were then rapidly becoming the norm in China. Today, support from regulators, financial institutions, and tech companies enables passengers to pay using the method they prefer: credit cards, digital wallets, even public transportation cards. True to Japan's omotenashi culture, the transformation process from cash to mobile payments is also empathetic and user-friendly — not only to Japanese but also to foreigners, which is still a rare sight in China.
Firms are investing in digital ecosystems and platform business models. I spoke with a dozen banks, insurers, and telcos and found that most of them already recognize the power of platform business models and are proactively partnering with external companies or investing in startups. KDDI, Japan's second-largest telco, spun off its fintech arm into AU Financial Group to provide banking, payment, and wealth management services via a digital platform. SBI Group, a large financial institution, has expanded its platforms far beyond investment management to the securities, insurance, biomedical, and healthcare industries. It has also aggressively invested and created joint ventures with world-leading emerging tech startups. It invested heavily in R3 and built a joint venture with Ripple, two leading global blockchain firms.
Although Japan's digital progress has lagged in the past several years, Japanese firms are increasing their digital transformation efforts by learning, doing, and innovating. It will be interesting to see if Japan can match the high-speed economic growth that occurred after the 1964 Summer Olympics in Tokyo when it again hosts the Olympics next year.
Related Forrester Content