Customer Experience In UK Banking Improved Significantly In 2022 — But Not Across The Board
The UK banking market is one of the most competitive and dynamic in Europe. Incumbents need to constantly innovate to stay ahead on customer experience (CX) and fight off more traditional challengers, agile fintechs, and, now, also major US players. To help UK banking brands understand what really drives customer loyalty — not only retention but also enrichment and advocacy — Forrester has been measuring the quality of customer experience through its Customer Experience Index (CX Index™).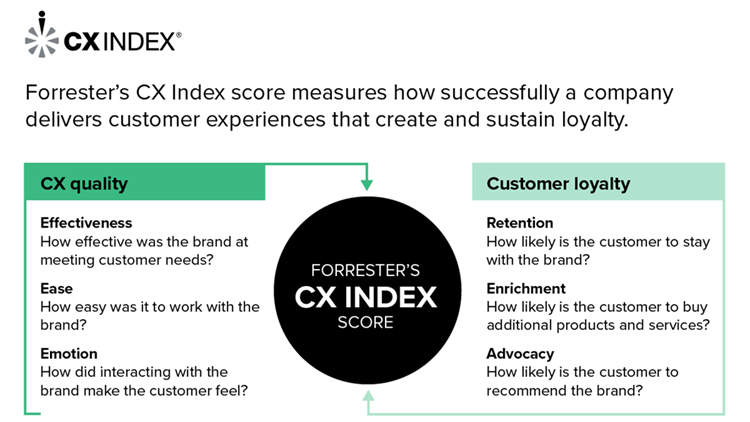 In 2022, we benchmarked CX quality at 10 leading UK banking brands. This year, the average CX quality in the UK banking industry improved significantly compared to 2021. We also saw that:
Direct banks and mutuals continue to outpace traditional banks. First Direct, Starling Bank, and Monzo, all direct banks, and Nationwide Building Society, a mutual, are the four highest-scoring banking brands in the UK and in the European CX Index overall. Lloyds Bank is the only traditional bank that obtained a score in the Good category and above the UK industry average, hence keeping the pace with challengers and mutuals. The other incumbents are struggling to meet rising customer expectations and follow the fast pace of innovation set by the leaders.
First Direct leads not only in the UK but also in Europe. First Direct's CX Index score increased by 2.8 points between 2021 and 2022, dethroning Monzo and becoming the top UK and European banking brand. While First Direct suffered from a deterioration in customer service linked to increased call volumes and wait times over the course of 2020 and 2021, it still outperforms all other banks in Europe on all five drivers of customer service and on the two drivers of communication.
Monzo falls from grace. Monzo's CX Index score plummeted by a significant 5.2 points between 2021 and 2022, falling from first to fourth place in the UK ranking. Fewer customers now agree that the brand is effective at meeting their needs and that it's easy to work with. Since the pandemic, Monzo has been trying to shore up its revenue, departing from its freemium model with the launch of Monzo Plus and Monzo Premium and with the introduction of new fees for ATM withdrawals and card replacements. Premium services — which represented 250,000 customers out of a total of 5.8 million at the end of February 2022 — now take up a lot of innovations.
Communicating with customers using plain language is the top driver of customer loyalty. Leading banks remove jargon, simplify terms and conditions, and provide ongoing communication training to their customer service representatives. For instance, Starling adopts a "simple and approachable" tone of voice. Customer service representatives must complete six weeks of training, including a tone-of-voice training, before they start talking to customers on their own.
For more detailed analysis of the UK CX Index results — including every brand's score and the CX drivers and emotions that drive loyalty the most — check out our reports, The UK Banking Customer Experience Index Rankings, 2022 and The European Banking Customer Experience Index Rankings, 2022, or contact us.
Related Forrester Content