Highlights From The UK Banking CX Index Rankings, 2023 — How Do UK Banking Brands Earn Loyalty?
UK banking brands offer some of the best customer experiences in Europe. The competitive market, with multiple challengers and fintech startups, means that both traditional and mutual brands are forced to go the extra mile to deliver for their customers. Only one UK banking brand scored below the average in Europe this year in our Customer Experience Index (CX Index™). Forrester's CX Index measures how well a brand delivers customer experiences that create and sustain loyalty for its customers. In 2023, we benchmarked CX quality at 10 leading UK banking brands.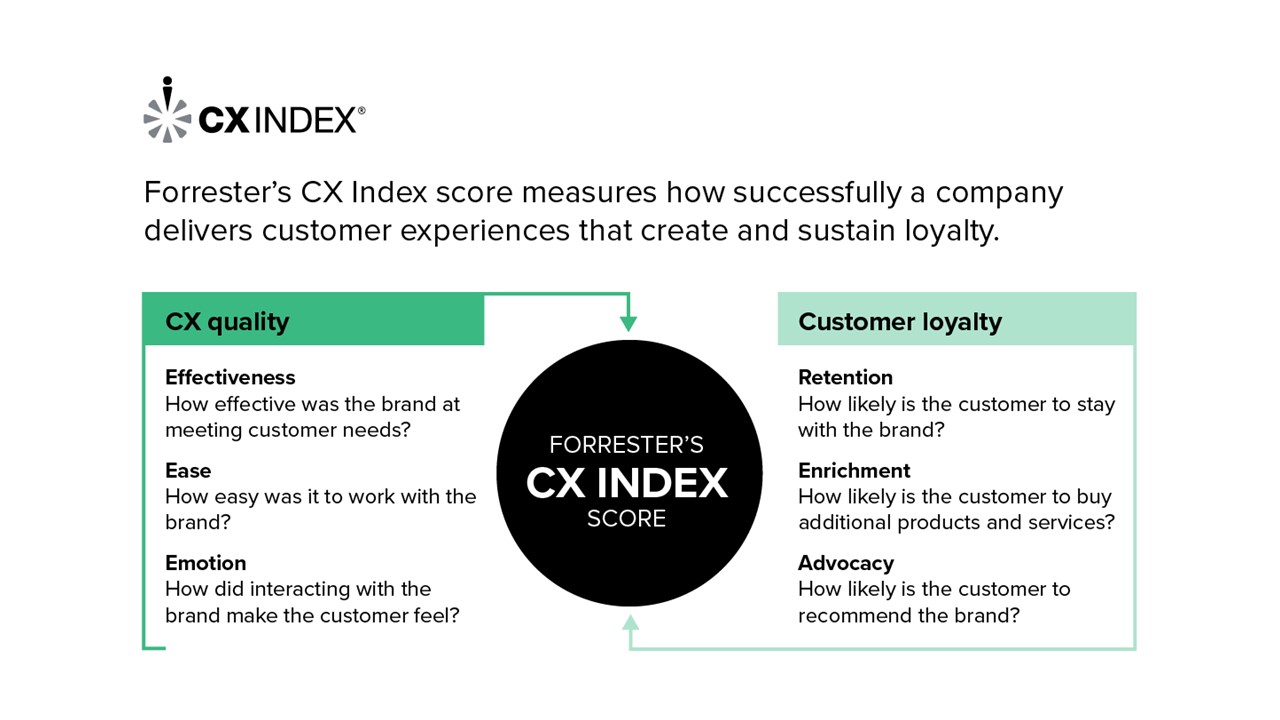 CX Quality Remained Good For UK Banking Brands In 2023
The good news is the CX quality of banking brands on average in the UK remained in the "good" category. There was no significant change to the average CX score, and no bank's score changed significantly except for Barclays, which remained in last place, although still in the "OK" category. This year, we found:
First direct leads the UK ranking.

First direct is the only banking brand in the UK, and in Europe overall, to gain a score in the "excellent" category, which it achieved for the first time this year. First direct has been going the extra mile to ensure that customers feel supported during economic uncertainty and the cost-of-living crisis, such as by

drafting in colleagues from other departments

to keep the phone lines sufficiently staffed and offering free webinars and

help with money worries

.

Challenger banks and mutuals still outpace incumbents on CX.

First direct, Starling Bank, and Monzo, all challenger banks, are joined in the top four by one mutual, Nationwide Building Society. In 2022, Lloyds Bank was the only traditional bank that ranked in the "good" category, but this year it is joined by NatWest and Santander.

Immediate problem resolution is the top driver of CX quality in the UK.

The top four banking brands have multiple always-on routes for customers to get in contact with them, including mobile apps, 24/7/365 phone lines, and chatbots. Adopting tools like chatbots allows customers to have their questions answered without having to wait, but having access to customer service representatives is still very important to most UK online adults, particularly when they have a problem that needs to be resolved.

Hybrid CX creates the most emotionally positive experiences.

Although digital-only experiences are ranked highest for ease and experience, hybrid experiences win on emotion. Emotion has the highest impact on customer loyalty, so we urge banking brands to consider how hybrid experiences can be woven into their customer journeys to create experiences with empathy and impact.
For more detailed analysis of the UK CX Index results — including every brand's score and the CX drivers and emotions that drive loyalty the most — check out our reports, The UK Banking Customer Experience Index Rankings, 2023, and The European Banking Customer Experience Index Rankings, 2023, or schedule an inquiry with us.