Meta's Advertising Backbone Guarantees Threads' Monetization
Last night, Meta launched its rival app to Twitter, Threads, in 100 countries. This new app is garnering initial excitement and downloads, but it still has a long road ahead to scale and retain an audience, integrate new features, and eventually monetize through advertising. The easiest part for Meta will be monetizing Threads because if there's one thing the company excels at, it's advertising. As we wrote about in a previous report, Meta commands the lion's share of social media budgets because it works. The company's core family of apps, including Facebook and Instagram, has the most mature offering across the social media advertising maturity spectrum (see Figure 1).
Figure 1: Meta Is A Media Plan Mainstay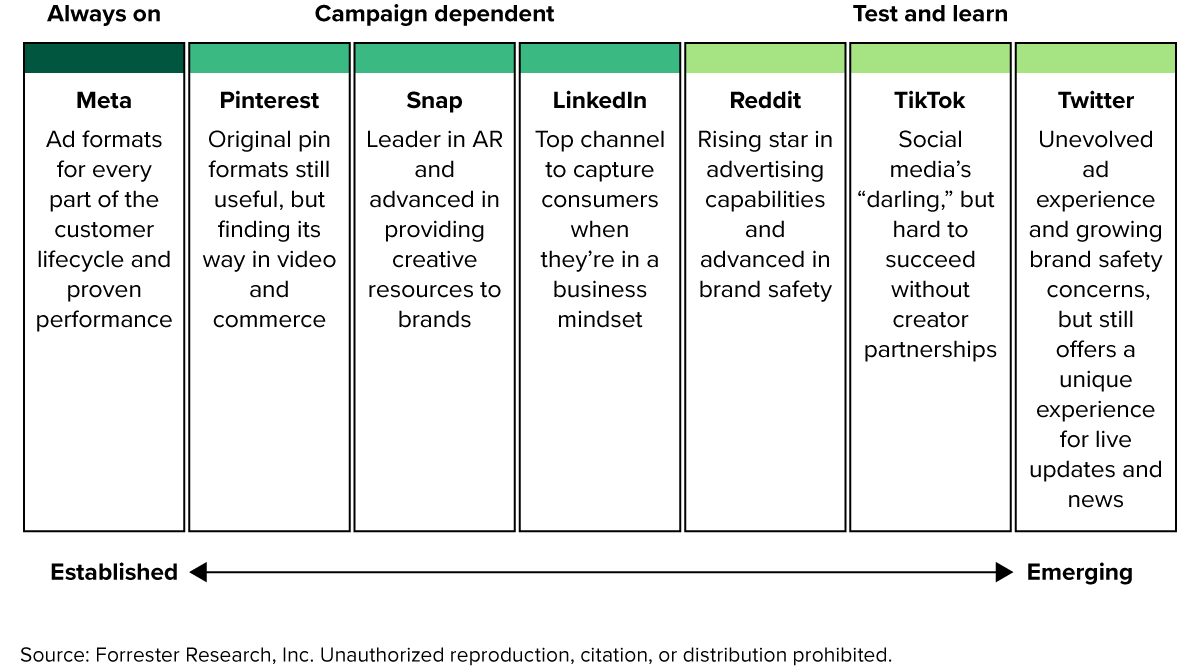 Threads Will Easily Woo Twitter Advertisers
Meta outshines Twitter in its advertising offerings. It consistently delivers unmatchable scale, efficiency, and sales performance. Conversely, Twitter's reach and growth trajectory aren't notable, and advertisers haven't seen great performance with their lower-funnel advertising. While the Threads team says it isn't focused on advertising yet, Meta's advertising backbone will position Threads as a strong Twitter alternative because it will be set up to:
Slip into Meta's dynamic auctions. Threads won't need advertisers to carve out dedicated test budgets. Many of Meta's advertisers already auto-optimize their content between Facebook and Instagram, making it low risk and relatively turnkey to test out Threads using existing media budgets.
Deliver results across the customer lifecycle. Twitter's sweet spot has always been live events and tentpole moments, but its lower-funnel advertising, targeting, and personalization remain nascent. Meta will enable Threads to deliver ad experiences that meet customers at every stage (see Figure 2).
Figure 2: Threads Could Deliver Across The Customer Lifecycle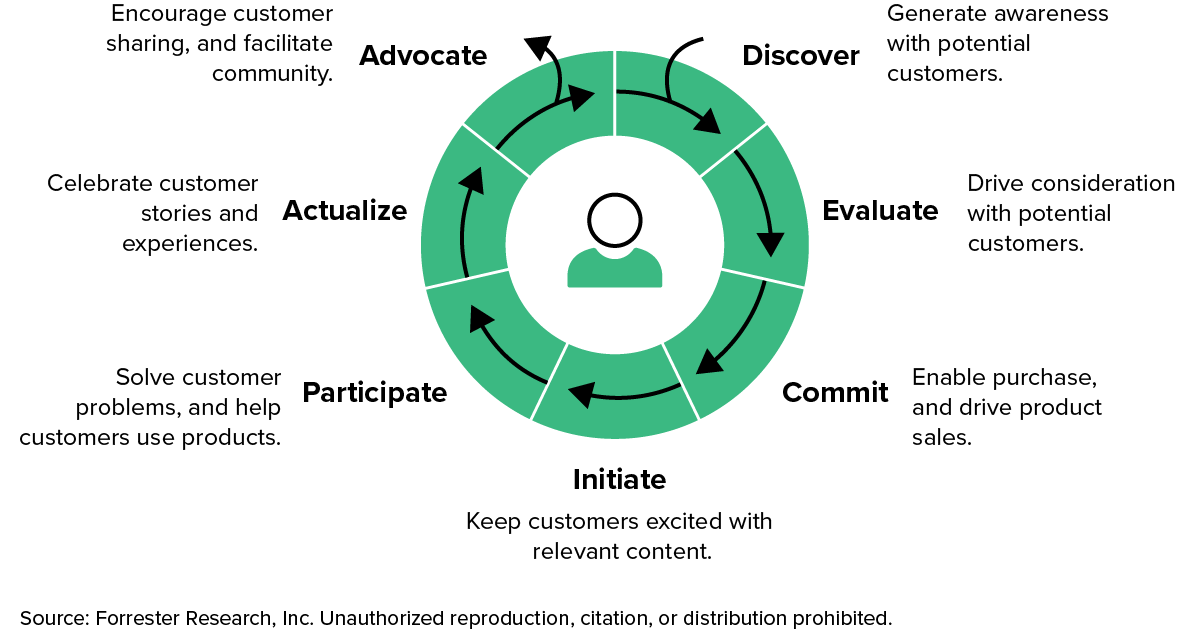 Forrester clients: To discuss this topic further or to collaborate on your social media strategy, please schedule a guidance session.
Related Forrester Content