Predictions 2024: A Lethargic Enterprise Software Market Goes Cutting-Edge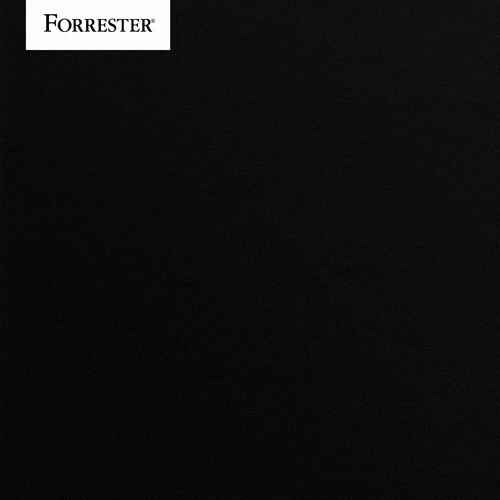 Enterprise software such as ERP, SCM, CRM and HCM has historically been perceived as a support function, lacking innovation and taking ages to reap the benefits of a well-crafted application strategy. Times have changed, however, and organizations are now placing a critical focus on enterprise software's main challenges. With organizations prioritizing data privacy and security and the emergence of modern middleware and integration technologies, along with the advent of cloud-native solutions, enterprise software is ripe to undergo a remarkable transformation, enabling faster innovation.
In the ever-evolving landscape of enterprise software, the year 2024 holds significant promise for change and innovation. Enterprise software vendors are poised to not only meet the evolving needs of organizations but also revolutionize how software is consumed and invested in. This transformation will address critical topics such as cloud adoption, generative AI (genAI) for enterprise software, responsible and ethical governance strategies, and deeper functional integration with the business to enhance enterprisewide capabilities. As organizations embrace a modernization mandate, the enterprise software market will also evolve to stay competitive and bridge the gap with new rivals.
To provide you with a glimpse into the future, here are some of Forrester's predictions for enterprise software in 2024:
Late adopters will finally move to SaaS, with only 25% staying on the sidelines.

While some enterprise software categories have already become saturated with cloud purchases, late-adopter categories such as supply chain management and ERP have still shown significant numbers of on-premises purchases to date. But organizational resistance and immature cloud offerings are not the hurdles they once were. In 2024, we expect that the late-adopter categories will diminish to 25% of new enterprise software purchases (thanks, in part, to increased on-prem pricing), tipping software-as-a-service investments to the majority, at 75%, as vendors and customers seek better innovation and collaboration.

Software commitments to genAI will drive 90% of firms to modernize.

AI hype will continue but be met with marginal productivity and topline growth if commitments stall with front-office operations only. Business leaders hope that the promise of this genAI-infused productivity boost will reverse the dismal results of transformation efforts. But these genAI- and ML-embedded software capabilities require significant modernization to achieve the immediate gains from retooling in 2024.

A major vendor acquisition will sway the next generation of enterprise software.

After two or three years of being relatively quiet on the acquisition front for major software vendors, we expect a big year in 2024. In a tight economy looking for new growth, technology buyers will continue to prioritize software purchases that improve business operations, increase productivity, and elevate employee and customer experiences.

These buyers seek software solutions that bring enterprise-level connectivity, provide broader swaths of capabilities, and offer bigger partner ecosystems that current, siloed functional application software is unable to deliver. S

oftware leaders are eager to dominate — we expect at least one notable, $5 billion-plus acquisition in 2024.
Read our full Predictions 2024: Enterprise Software report to get more detail about each of these predictions, plus two more bonus predictions. Set up a Forrester guidance session to discuss these predictions or plan out your 2024 enterprise software strategy.
If you aren't yet a client, you can download our complimentary Predictions guide, which covers our top predictions for 2024. Get additional complimentary resources, including webinars, on the Predictions 2024 hub.
Related Forrester Content