The Types Of Stories Leaders Should Tell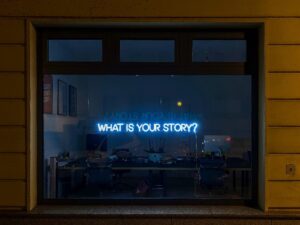 Strengthen Your Leadership With Storytelling
To lead in a world of complexity, uncertainty, and ambiguity, tech executives must invoke emotions in others — which is why many leaders rely on one of our oldest communication techniques: storytelling. Tech leaders can tell stories for a variety of reasons, such as to explain a strategy, show how technology enables customer value, or attract new talent to the organization. Once you figure out what is important enough for you to say (your purpose), you then determine the type of story you need to support that purpose.
Stories Of Origin, Change, Values, And Vision
According to storytelling expert David Hutchens, there are four core types of stories that leaders should tell. A vision story describes a better world enabled by technology change. A values or origin story communicates your technology organization's alignment to the firm's values and cultures. A change story creates inspiration for technology innovation to enable the firm's strategic goals.