All Brands Must Build Value From Direct-To-Consumer
The value of a brand's direct-to-consumer (DTC) digital presence goes beyond direct sales. Brands that still rely heavily on retail partners for digital sales can still drive value from direct customer engagement. Of course, DTC consumer purchases benefit brands with better margins, since they avoid fees or commission charges from partners. The benefits go beyond revenue, however.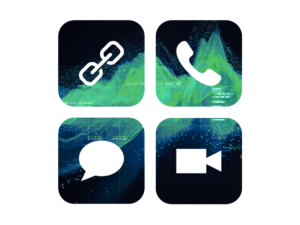 DTC Benefits Customer Experience And Expectations
Giving your customers access to your products and services at any time. Brands' digital touchpoints are an important destination for customers in search of service, support, and product information. They act as an entry point to the brand, offering a reliable source of product information and usually giving access to a brand's full product range.
Creating an online and offline halo effect. Customer experience is increasingly hybrid, as multiple devices and resources support interactions over time and across locations. This means that a brand's own DTC presence will very likely be a research source even when consumers end up purchasing from a brand's retail partners.
Demonstrating expertise and authenticity to your consumers. Forrester's latest European survey shows that trust in product authenticity is the second most common reason for purchasing beauty or home goods directly from a brand or manufacturer. For high-exclusivity branded products, purchasing directly from the brand provides consumers with the assurance that they are avoiding the risk of counterfeit.
DTC Drives Business Value For Brands
Connecting customers to the retail partner ecosystem. Even if brands don't support DTC digital commerce, they must consider how best to connect their customers to where they can purchase branded products. All brands must consider how they are facilitating their customers' goals and objectives, especially where this requires a shared customer journey across the brand's own touchpoints and those of its retail partners.
Cultivating valuable ongoing customer relationships and insights. Traditionally one step removed from the end consumer, many brands pursue DTC initiatives to build first-party consumer data and insights to inform product development and go-to-market strategies rather than for direct revenue gains.
Our latest report, Brands: Get The Full Value From Your Direct-To-Consumer Presence, gives more details on how brands of all types can use digital touchpoints to understand their customers' expectations and generate direct consumer data and insights, not just direct sales.
Related Forrester Content