Capturing Key Future Fit Strategies And Core Drivers
We are happy to announce the publication of a collection of data snapshots on senior technology decision-makers' attitudes and behaviors around being future fit. Forrester defines future fit tech strategy as "an approach to technology that enables an organization to quickly reconfigure business structures and capabilities to meet customers' future needs and expectations." In fact, Forrester's research indicates that companies that embrace a future fit tech strategy grew revenue 1.8 times faster than their peers. Thus, it is important to understand the key capabilities that contribute to an organization's future fit journey (Figure 1).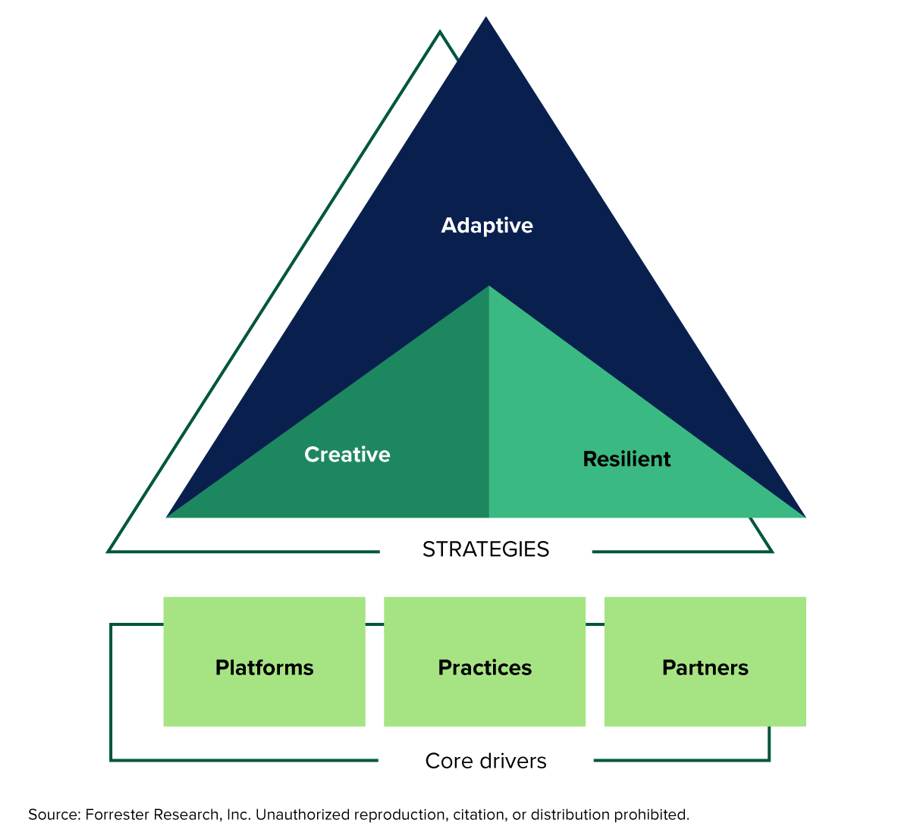 To showcase the attitudes of leaders on key components of future fitness, our team worked on a series of data snapshots. Data snapshots are short, data-focused content that highlight Forrester's quantitative research and summarize key conclusions from a thought-provoking specific data point, metric, or survey question. The data included in our newest collection comes from Forrester's recently released Future Fit Survey, 2022 and showcases the differences in attitudes and behaviors on future fit drivers across traditional, modern, and future fit respondents.
The topics included in this series of snapshots are the following:
After checking out the data snapshots linked above, connect with us to learn how future fitness can help your company in an inquiry or guidance session.
Special thanks to Elizabeth Cullen, Michael Kearney, Analise Gutierrez, Zachary Dallas, Dan Purchia, Anna Synakh, and Hannah Murphy for contributing to this series of data snapshots.
Related Forrester Content