Consumers Demand Hybrid CX
The Falsehood Of Digital As The North Star
Ever since "digital" swept across the world and became a word that's almost synonymous with innovation, companies large and small have been in a race to digitize . . . everything! Driven in part by the (correct) assumption that customers themselves are increasingly digital, and bolstered by legitimate evidence that digital-enabled business models are financially superior, many businesses have set digital as their North Star. But is it, really?
The Fact Is: Consumers Demand Hybrid CX 
I recently presented at Quadient's Innovation Day conferences in Singapore and Sydney. Appropriately titled "The Future is Hybrid CX," the events featured insights from a study that Forrester fielded in May 2019 across Asia Pacific on behalf of Quadient. This survey of customer experience (CX) professionals working in financial services, utilities, and telecom indicates that 73% of CX pros believe that customers prefer a combination of physical and digital (i.e., hybrid) customer experiences; 84% agreed that hybrid CX builds loyalty. This is further supported by our earlier consumer research, which observed that customers prefer hybrid CX that uses the (right) combination of digital and physical experiences.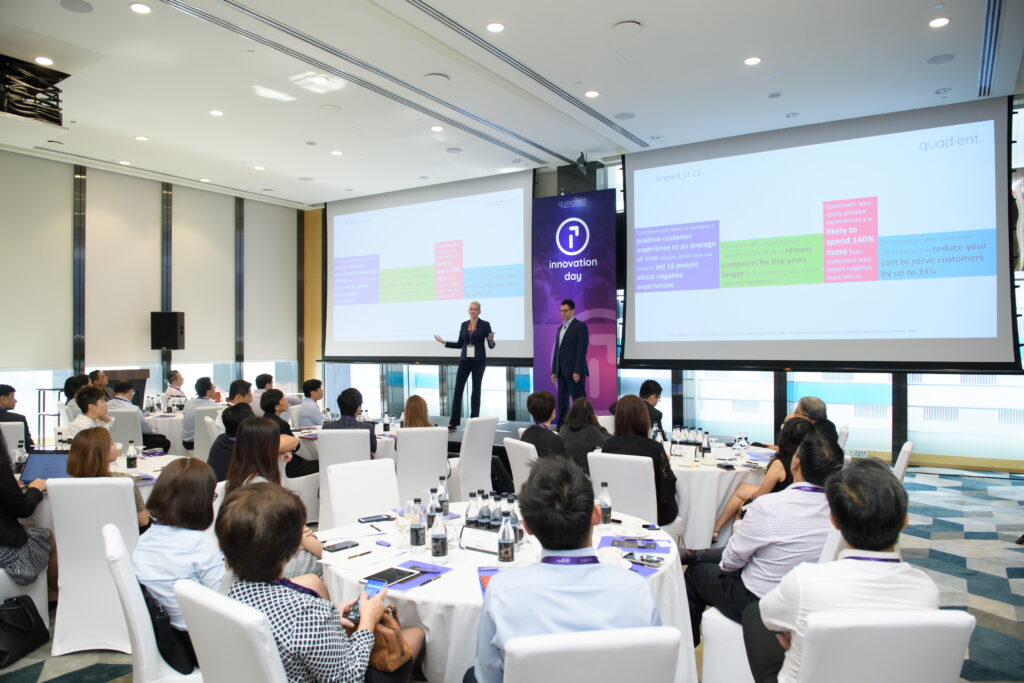 Businesses Must Strike The Right Balance Between Physical And Digital Services
An emerging CX pain point is that customers often get frustrated with the inadequacy of automated services — AKA "digital" (pun intended) — especially when there is a lack of easy options to speak with a live agent. It makes sense to automate and digitalize processes that are highly repetitive and that are easy to complete end-to-end. As IBM's recent study suggests, customer service automation will continue to occupy a major part of the future strategy and 85% of all customer service interactions will be handled without human assistance by 2020. However, as Invoca's survey conducted by The Harris Poll found out, 52% of US consumers feel frustrated and 18% feel downright angry when they are not given an opportunity to communicate with a human. This finding will also be valid in other economies where companies are aggressively seeking to replace human customer assistance with digital-only alternatives such as the so-called "AI-powered chatbots."
The bottom line: Absent guaranteed service quality, empathy, and trust, digital-only service channels will continue to disappoint and anger some customers. Hybrid CX, on the other hand, is emotionally more positive (see image below), has greater impact, and is thus strategically superior to digital-only CX.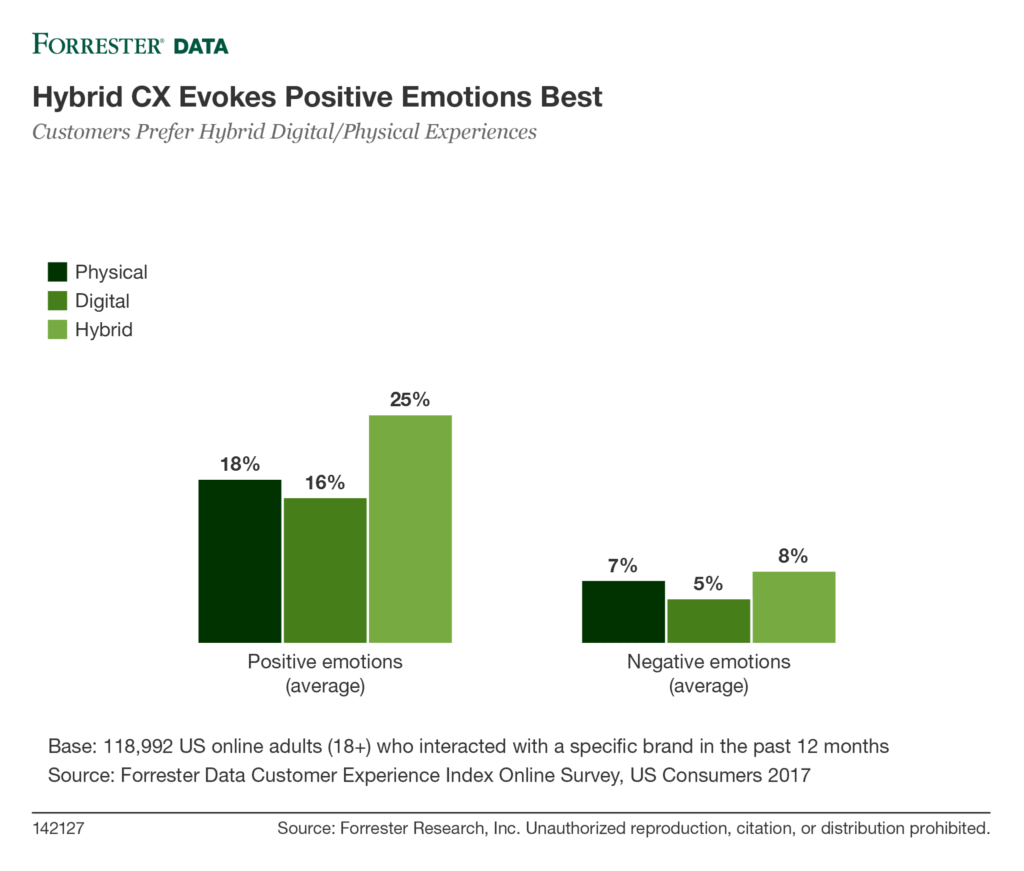 Final Thoughts
If you're a CX professional, digital transformation manager, or strategist, consider doing the following:
Focus your innovative and creative efforts first on customer journeys, not channels. Not doing so will inevitably create more division (e.g., channel silos and competing teams) rather than unify everyone behind a single vision.
Balance your technology investments to ensure consistent CX quality across digital and physical channels. Underinvesting in or ignoring any one side of hybrid CX will ultimately lead to uneven CX quality — or, worse, frustrated or angry customers.
Don't believe everything you hear from technology vendors, and listen to your customers. The real source of insight and direction in terms of preferences and the mix of service channels for various interactions is and shall always remain: your customers.